Gardena NatureUp!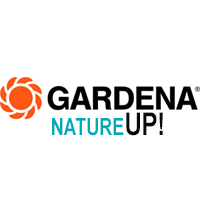 Many city dwellers dream of having their own gardens with flowers, fresh herbs and vegetables, but the lack of space has often nipped this dream in the bud – until now. Gardena have provided the perfect solution with NatureUp!

This vertical gardening system is designed to provide space-strapped urban gardeners with a modular grow space that can be mounted to walls or left freestanding in areas like patios, balconies or rooftops. NatureUp! plant containers are made from sturdy, weatherproof plastic and these individual elements can be securely stacked using a simple connecting system and round plastic clips, enabling the setup to be made wider or higher at any time with additional plant containers.

Channels in the individual plant containers ensure that water doesn't accumulate and that any excess is drained off in a controlled manner. It lands in the drip pan of the floor plate, meaning that walls and floors always stay clean. For optimal water supply, NatureUp! can also be used with a co-ordinated irrigation set, optionally combined with a Water Computer. To set this up, the narrow Drip Irrigation Lines are simply guided through the openings of the round Connector whereby they will automatically supply all containers in the system with water.