Multi Material Drill Bits
Multi Material Drill Bits Information
Multi material drill bits
are designed to be used in a wide range of common building materials, and many can be used in both hammer mode or standard rotary mode. Although they are not always as effective at individual tasks compared with drill bits specifically designed for the purpose, the primary advantages of
multi material drill bits
are that they can replace several other bits in your tool kit (meaning you can carry less around with you) and that they can be used to drill straight through wood, metal or plastic fixtures into masonry, concrete or tiles.
Multi material drill bits
like those from the Bosch Hex-9 series are especially versatile, being suitable for use in rotary or hammer modes with a wide variety of machines, including electric screwdrivers and impact drivers.
Filter Options

Price Range

Brand

Diameter

Length

Set
Bosch Multi Construction Drill Bit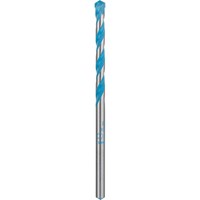 36 variants from
£2.95
In stock
(4 matches)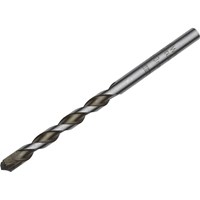 19 variants from
£4.49
Available to order
(1 match)
Sealey Allmat Multipurpose Drill Bit
5 variants from
£1.49
Available to order
(2 matches) Loading...
End of content
Error - No more pages to load