DeWalt Flexvolt High Power Tools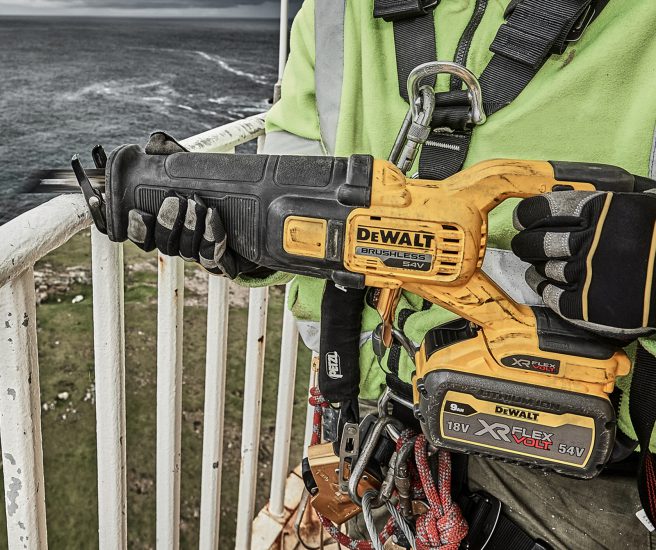 New Flexvolt High Power Range
With tools like the DCS690 disc cutter and the DCS7485 table saw in their catalogue, you wouldn't say that DeWalt's Flexvolt cordless range is particularly underpowered, but nonetheless DeWalt have decided to revisit some of the tools from the original Flexvolt lineup and have now released brand new High Power options, starting with a reciprocating saw, angle grinder and two models of circular saw.
What's New
These new models are the DCS389 Reciprocating Saw, DCG418 Angle Grinder (125mm), DCS578 Circular Saw (190mm), and the DCS579, which is a similar circular saw but with a slightly modified base plate which is designed to slot straight onto a guide rail when required. On the exterior these tools appear very similar to existing models which were released in the first batch of Flexvolt tools back in 2016 and in fact you might assume you were looking at a first generation model if you picked one up. The new DCS389 reciprocating saw for example, appears to be built into exactly the same housing as the original DCS388. However, it's what's on the inside that is different, and these new Flexvolt High Power tools all feature a new upgraded motor which is designed to deliver up to 47% more power than their predecessors. With that in mind, let's take a look at them in a bit more detail.
DCS389 Flexvolt High Power Reciprocating Saw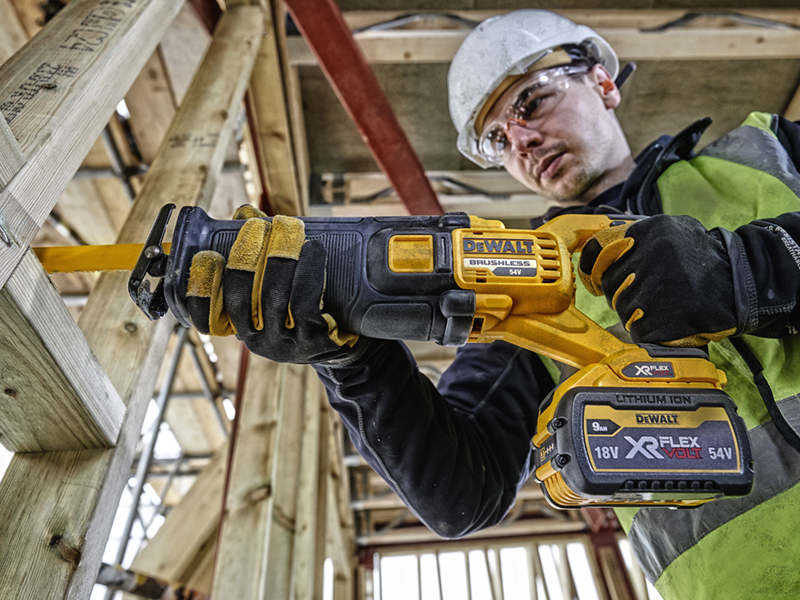 Delivering up to 19% more power than the original DCS388, DeWalt's new Flexvolt reciprocating saw has improved cutting speed which enables it to power through tougher materials in less time. It retains the other features of the DCS388, including a lever-action keyless blade clamp for quick and easy accessory changes and excellent visibility of the cutting area thanks to an open topped shoe and integrated LED worklight.
DCG418 Flexvolt High Power Angle Grinder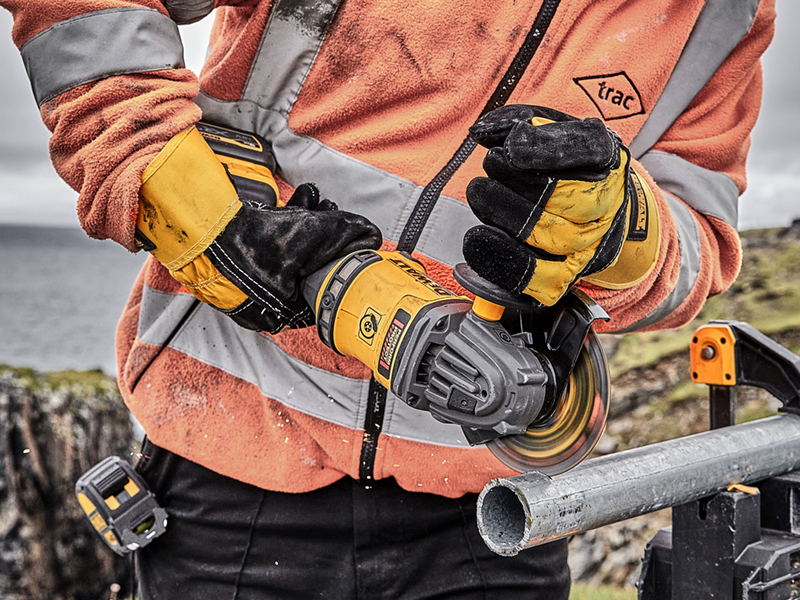 The new motor in the DCG418 is 30% more powerful than in the first generation DCG414. Suitable for 125mm (5″) cutting and grinding discs, this cordless angle grinder features an E-Clutch kickback braking system for increased user safety, and fine mesh screens over the vents which prevent larger particles of debris from being sucked into the machine and causing damage.
DCS578 Flexvolt High Power Circular Saw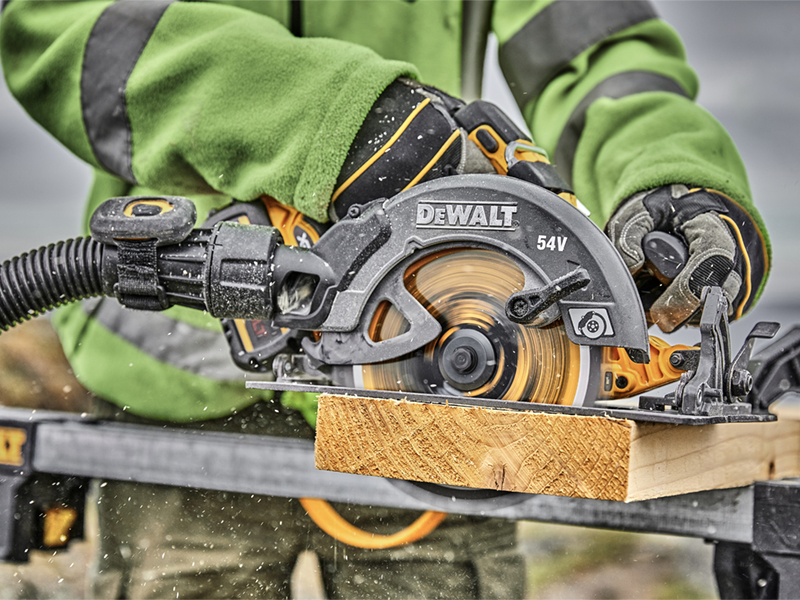 Up to 47% more powerful than the first generation DCS575, the new DCS578 Flexvolt High Power circular saw is compatible with 190mm diameter blades and has a maximum cutting depth of 67mm at 90 degrees. Compatible with DeWalt's Airlock dust extraction system, it also features an integrated dust blower along with an LED worklight to ensure an uninterrupted view of the cutting line while the machine is in operation.
DCS579 Flexvolt High Power Guide Rail Compatible Circular Saw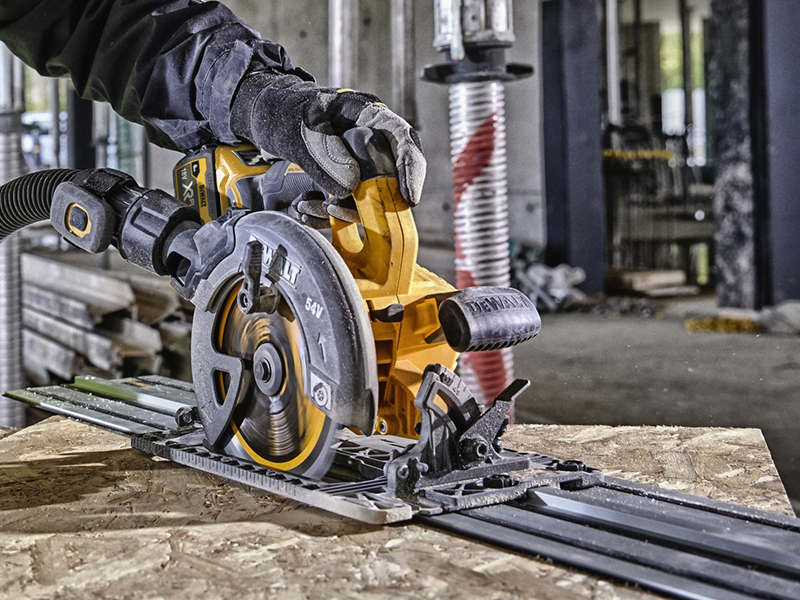 The DCS579 shares many of the same features as the DCS578, but is a guide rail compatible design which means it can be slotted straight into a guide rail without need for any kind of additional adaptor. This makes it ideal for especially accurate and precise cuts in conjunction with a guide rail but it can also be used as a standalone circular saw for standard jobsite ripping and cross cutting tasks when speed is of the essence.
Available Now
All four of these new models are available for purchase now at Tooled Up. For a complete overview of the Flexvolt cordless range check out our Flexvolt Tools page, where you'll find all the tools, chargers and batteries we stock. And remember, all Flexvolt batteries are also backwards compatible with the DeWalt 18v XR range of cordless tools, so you can now power a huge variety of cordless power tools from just one battery.
---
Categories mentioned in this article: