Competitions
There are no competitions currently running. Please check back again soon.
In the meantime please browse our website using one of the links below :
Browsing Suggestions
If you still can't find what you are looking for try browsing by category using the Browse Tools link at the top of the page.
---
Some previous winners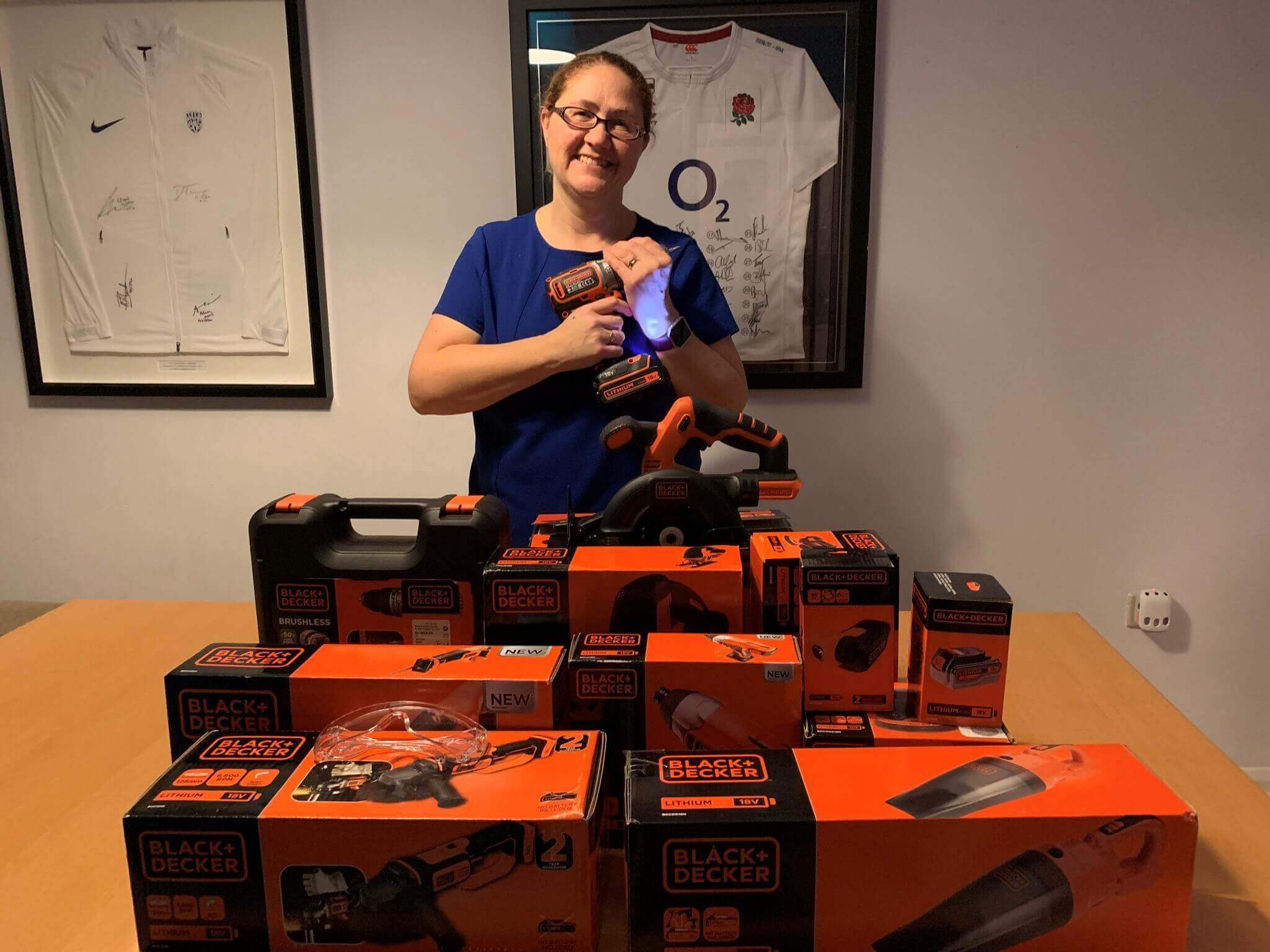 "Thank you Tooled-Up.com for the great box of goodies that was delivered to me yesterday! So exciting! I'm now ready to finish the various DIY jobs which have been waiting for me for the past three years. I'm over the moon with the various tools especially as they're all cordless - thank you so much."
Helen from Chelmsford won our Black & Decker 18v System Competition competition which was drawn on 31 Mar 2019
---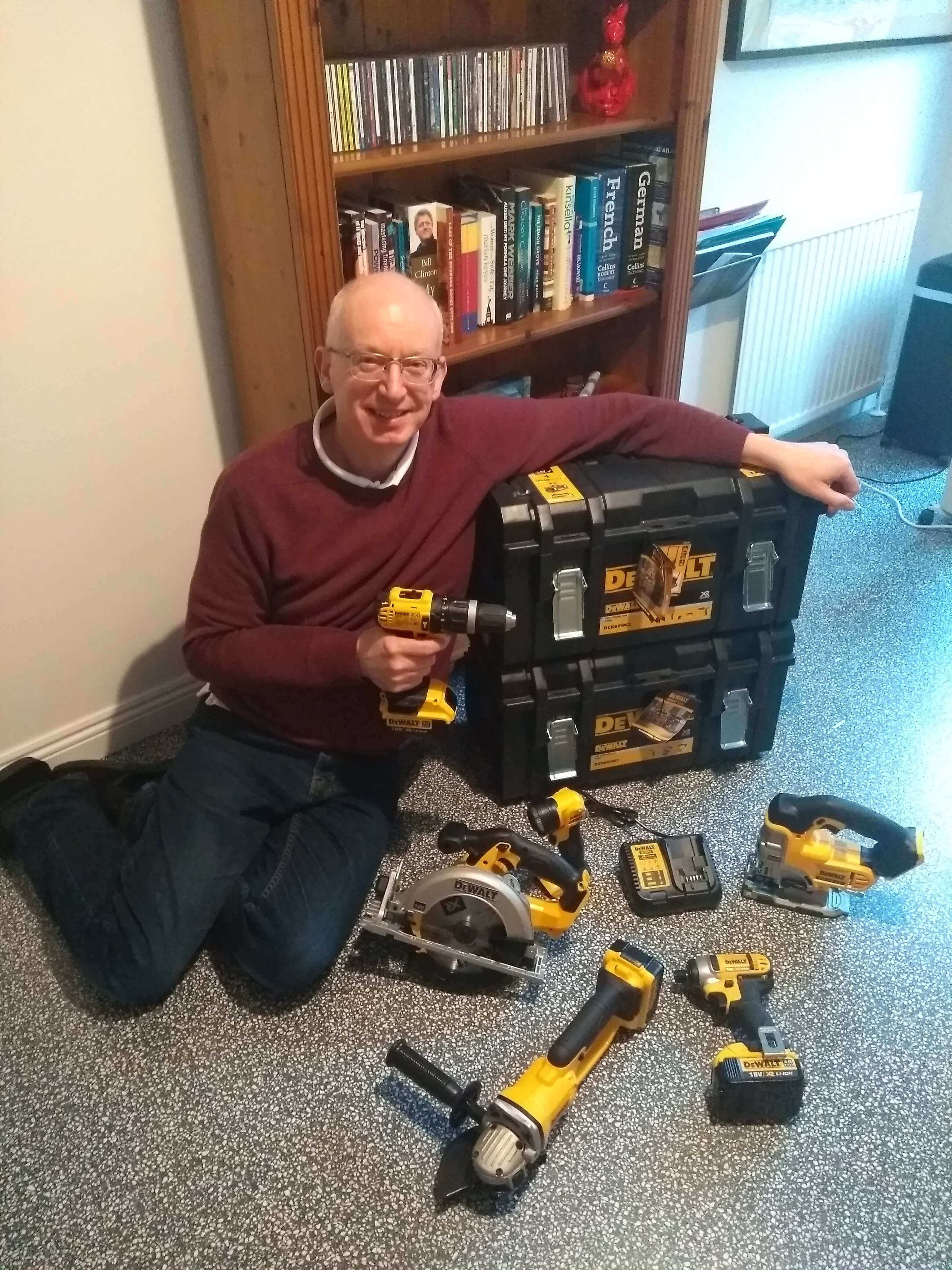 "The prize arrived safe and well. I am really delighted to have won such quality kit and it will be put to great use in the years to come. "
William Dobbie from won our DeWalt 6 Piece Mega Kit competition which was drawn on 01 Jan 2019
---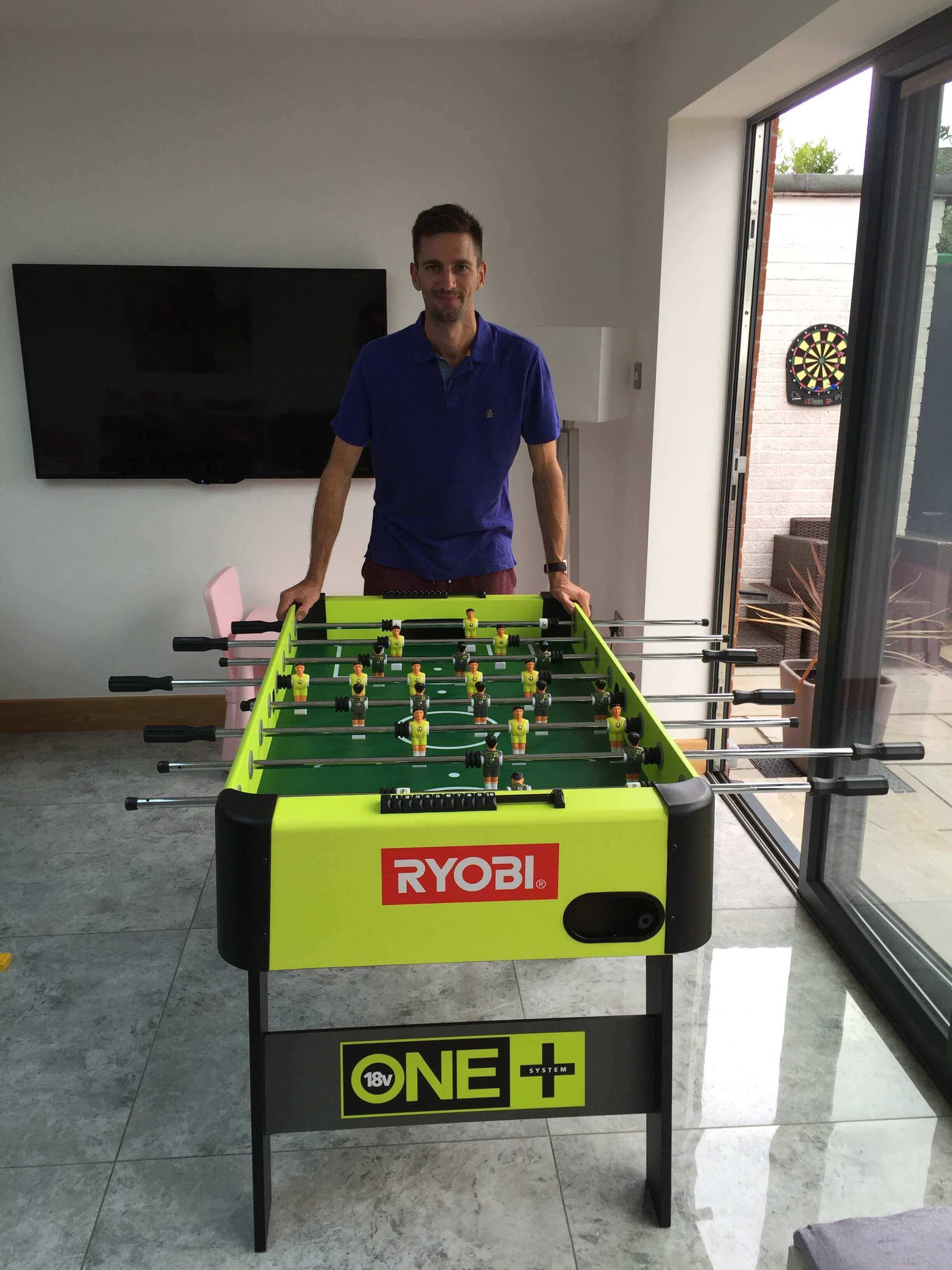 "Wow!"
Leigh from Nuneaton won our Win a Ryobi Football Table competition which was drawn on 31 Jul 2018
---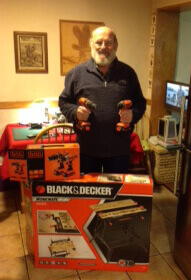 "I received an e mail to say that I have won 2nd prize in the Black & Decker competition. The e mail nearly got binned as a scam, but I read it through and am really glad I did. I replied saying I'm surprised, now I can say I am very surprised and over the moon with the Black & Decker Drill driver,Impact driver and Workmate Plus. This year there are several long overdue projects including the garage roof. All the tools will be put to very good use Thank You Very Much Indeed Tooled up .com"
R Willis from North Somerset won our Black & Decker Power Tool Giveaway competition which was drawn on 20 Dec 2016
---
"Just to let you know the Workmate arrived this morning. Of all the things in my tool kit, this is the one thing I have never had. It will be put to good use for sure. Thank you so much."
Robin from Hants won our Black & Decker Christmas Competition competition which was drawn on 31 Dec 2015
---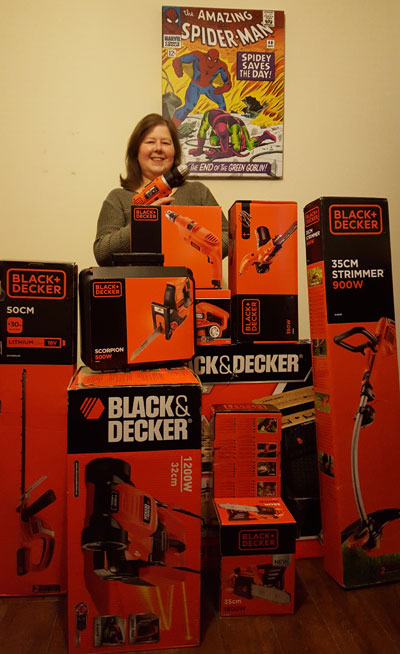 "Many thanks indeed for the lovely work tools you kindly sent me. I originally entered the competition because I was looking at your website for my son who has just discovered DIY. He and I are both very chuffed indeed with the lovely tools you sent and are looking forward to using them.

We started with the drill and put up a picture which has been waiting to go on his wall for ages.

I just wanted to add that as well as my son and I being absolutely chuffed with the prizes themselves I was really impressed with the speed of delivery and the way you kept me informed of when it would be arriving. Very rare in this day and age.

Thank you again - I am the sort of person who never wins anything so this has made (at least) the start of 2016 something to remember."
Laura from Middlesex won our Black & Decker Christmas Competition competition which was drawn on 31 Dec 2015
---