Gardena CleanSystem Tools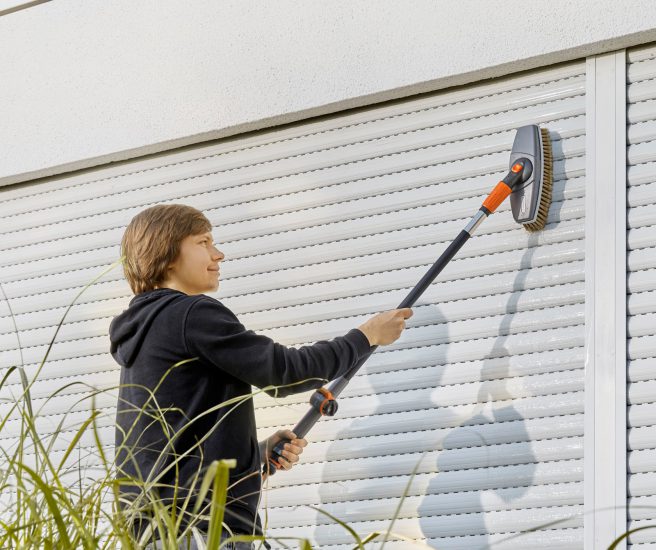 Gardena CleanSystem and Running Water Range
As well as manufacturing a broad range of garden hand tools, power tools, irrigation kits, hose reels, hose carts and hose pipes, Gardena make a number of outdoor cleaning tools known as the Gardena CleanSystem range. They are designed to be connected up to an outdoor tap via a hose pipe, and in most cases these tools consist of brush heads which enable you to wash and scrub simultaneously, as the water from the tap flows through to the cleaning area.
This can help to save a lot of time and effort as you don't have to carry a separate bucket of water to the cleaning area – just switch the water flow on or off directly from the unit and supply it straight to the required area when needed. Gardena also make a range of additional cleaning detergents which can be inserted into Running Water handles for an extra clean finish, as well as extension shafts for improved access when cleaning at height or in awkward areas. Lets take a closer look at some of the products in the range.
Gardena CleanSystem Brushes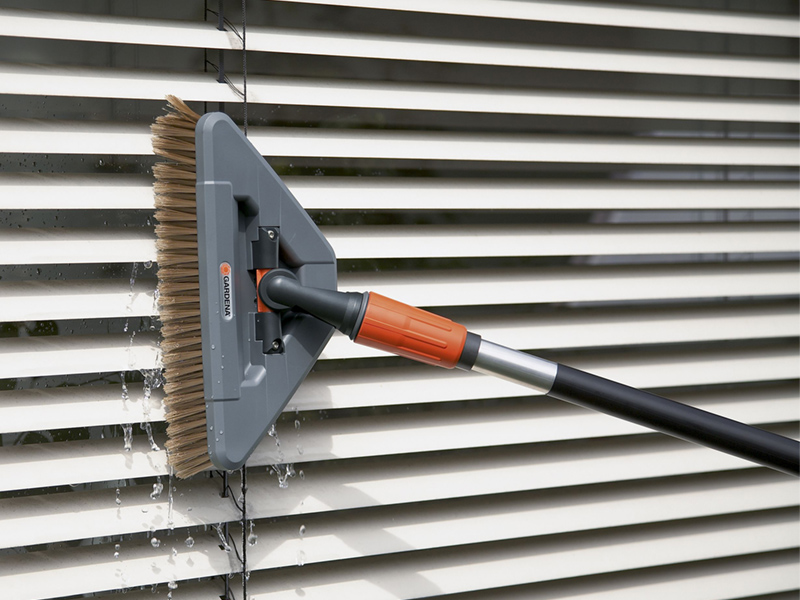 There are a number of different brushes available, and each is suited to different tasks. You can get soft bristled brushes like the 5560-20 shown above, which are ideal for gentler cleaning applications, or switch to a tougher scrubbing brush like the 5562-20 for more thorough cleaning of hard surfaces like walls and flooring.
The two models mentioned above both have elbow joints for flexibility, making them perfect for getting into tight spots and corners, but you can also get soft and hard bristled fixed position brush heads, as well as a window cleaning attachment. The 5564-20 CleanSystem Window Cleaner has a removable, washable microfleece cloth pad and a durable rubber wiper so you can get spotless, drip-free results on all the glass surfaces around your home. Some CleanSystem tools can be used freehand but in many cases to connect them up to the water supply, and give you something to grip on to, you will want to screw them onto a Gardena Running Water handle.
Gardena Running Water Handles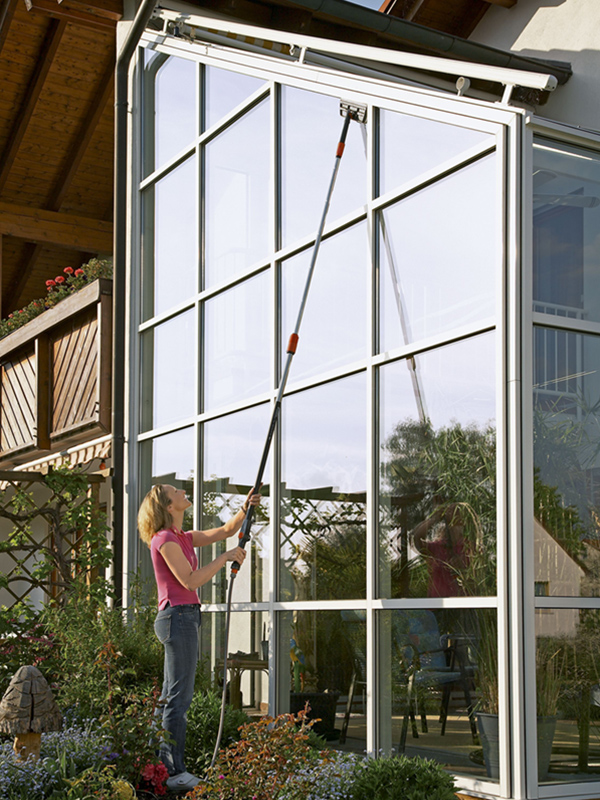 Gardena Running Water handles enable you to reach heights that would normally be inaccessible without a ladder, allowing you to clean upper floor windows for example, while remaining safely stood on solid ground. But there are other advantages to them too – attach the 5556-20 Running Water Extension handle with Elbow joint, and you can adjust the angle of the brush, meaning you can also reach awkward areas like rooftops, ledges and windowsills.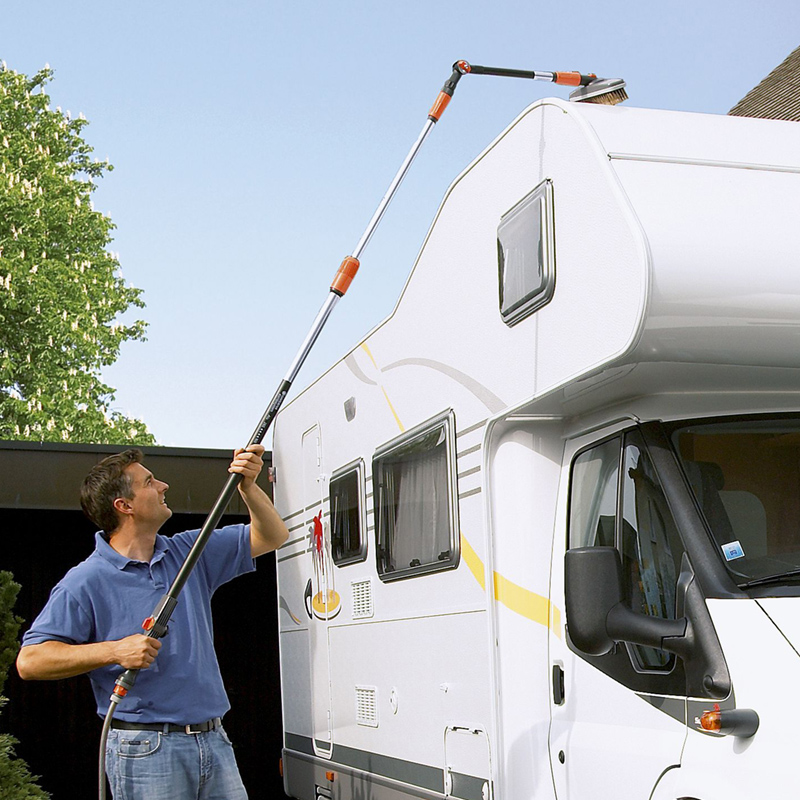 Gardena's Running Water handles have dispensers built into them, which enable you to add cleaning detergents into the water stream for extra thorough cleaning. A rotary knob on the handle lets you fine tune the amount of detergent you want to apply to the cleaning area, so you can add as little or as much as you like depending on the surface conditions.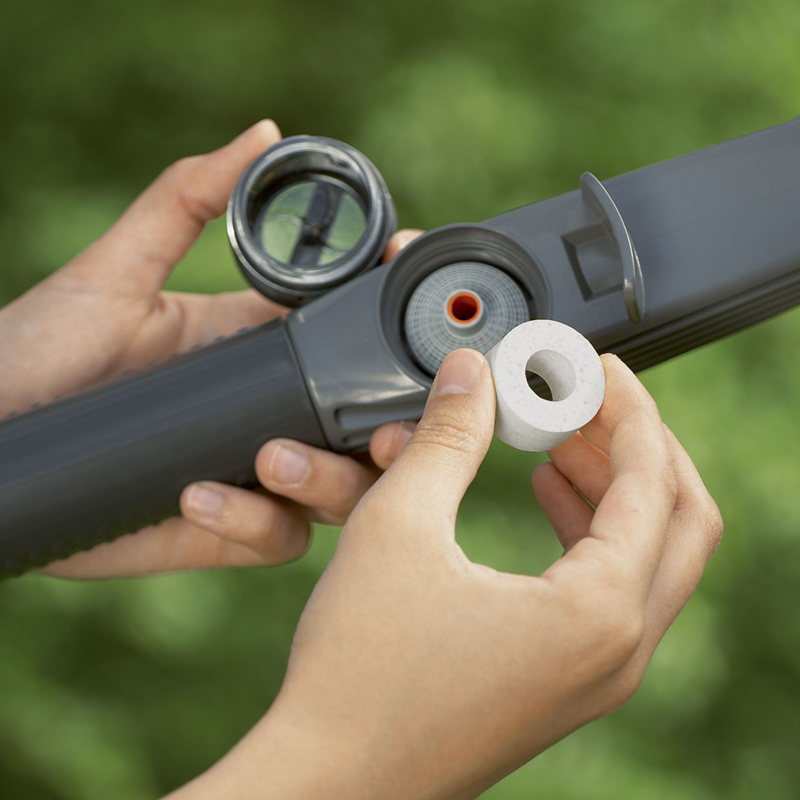 Bear in mind that not all CleanSystem brushes will work with a Running Water handle: for example the 987-20 wash brush pictured below is only suitable for direct connection onto a hose pipe and cannot be screwed onto a Running Water handle. These smaller hand brushes are ideal for general purpose cleaning of cars, bikes, garden furniture and other surfaces around the home that don't require extended reach to get to. In many cases they can also be used with detergent, but in the form of shampoo sticks which are inserted into the end of the brush before starting to clean.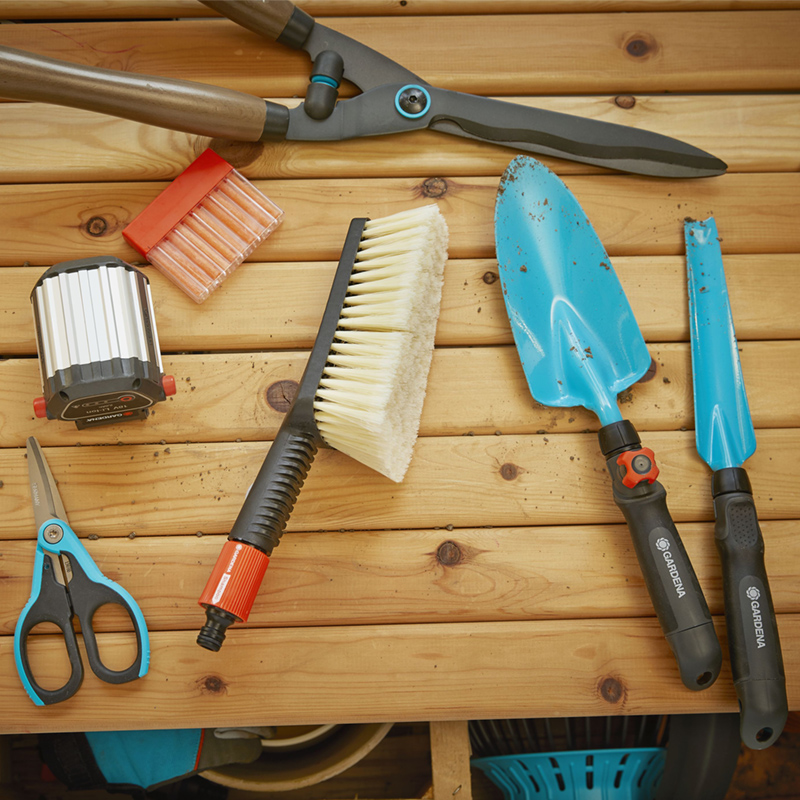 Available at Tooled Up
We stock both Gardena CleanSystem wash brushes and a selection of Running Water handles and extensions, along with Gardena detergents such as shampoo blocks and wax sticks. To see more of this range, simply follow the links below.
---
Categories mentioned in this article: