Karcher Power Control Pressure Washers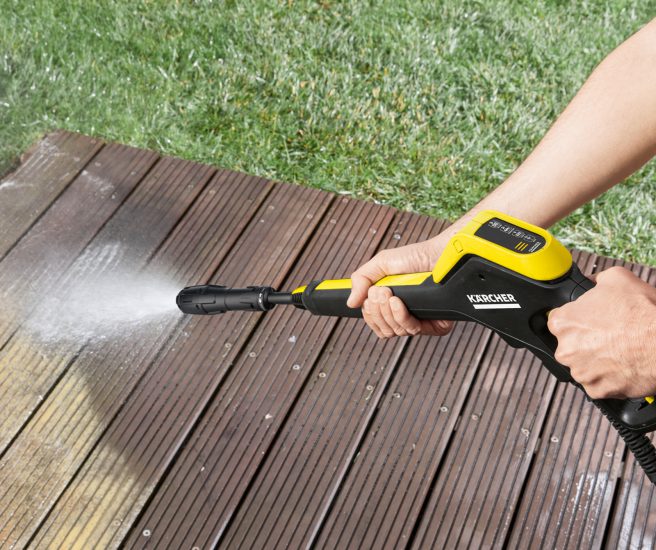 Karcher Update their K Series Lineup
You might have noticed that Karcher have recently updated their Home and Garden pressure washer range, the K series, with a new selection of Power Control models. Many of these replace the previous Full Control versions, and in most cases the specifications remain the same as their predecessors. So what's changed? Read on to find out more about the new Karcher Power Control range and some of the features and benefits you can expect from these cleaning tools.
Enhanced Control
Each model in the Karcher Power Control range has been designed so that the operator can easily make adjustments to the high pressure jet, whether you want to ramp up the power to blast away deeply ingrained dirt, or tone it down to prevent damage to more delicate surfaces. On previous Full Control models (K4 onwards) this could be adjusted from the gun by pressing +/- buttons on the control panel, but now this is achieved by twisting the lance. The Karcher Power Control models K3 onwards all feature an electronic display panel on the gun so you can easily verify your current settings. And unlike older generations, none of the new Power Control guns need additional batteries to power the display.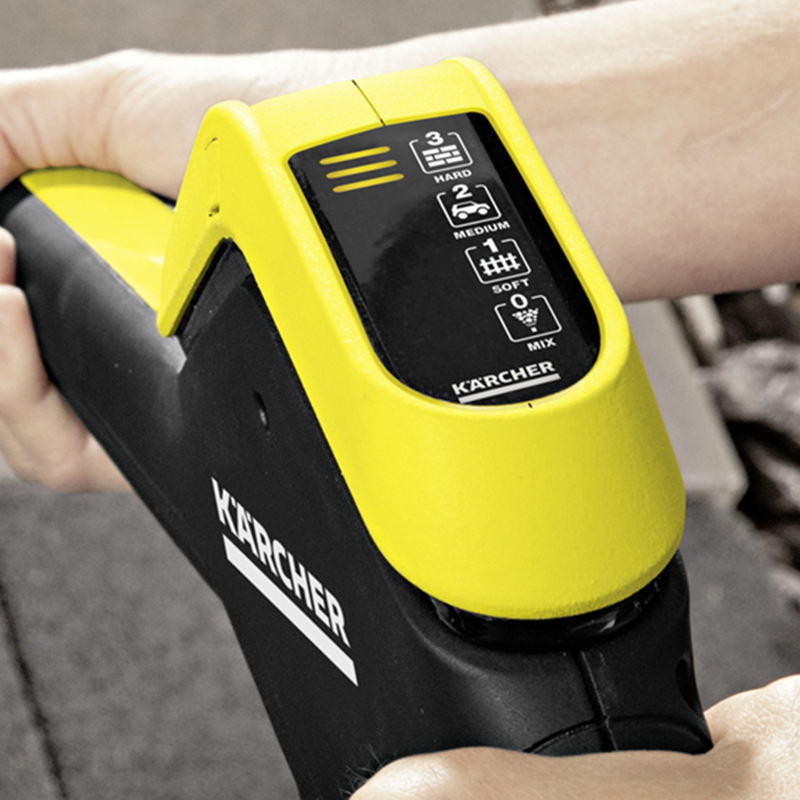 Karcher realise that not everyone is a seasoned professional when it comes to pressure washing, so they've also released an app for your phone which includes instructions for setting up your machine as well as application guidelines for all the common cleaning jobs around the home and garden – this means you can quickly and easily check the optimum settings for the task at hand to ensure you get perfect results every time.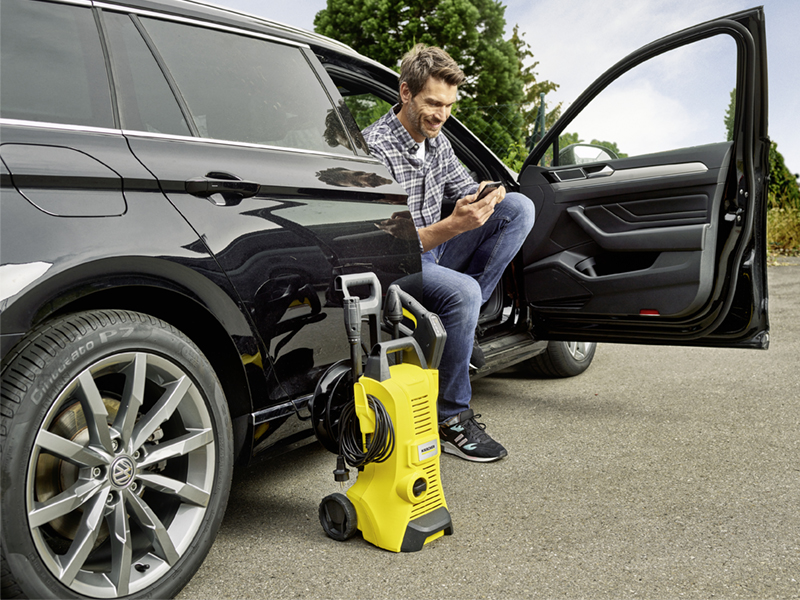 Karcher Power Control Kits
These new pressure washers are available in three main kit forms – as well as the basic models, you can get Home editions, which come with an additional patio cleaner attachment, or Car and Home editions, which are supplied with the patio cleaner along with a selection of accessories which are ideal for thoroughly cleaning vehicles like cars and bikes. Of course, you can also buy these accessories separately if you prefer, and one of the benefits of the Karcher system is the wide range of accessories that are available for use with the K series.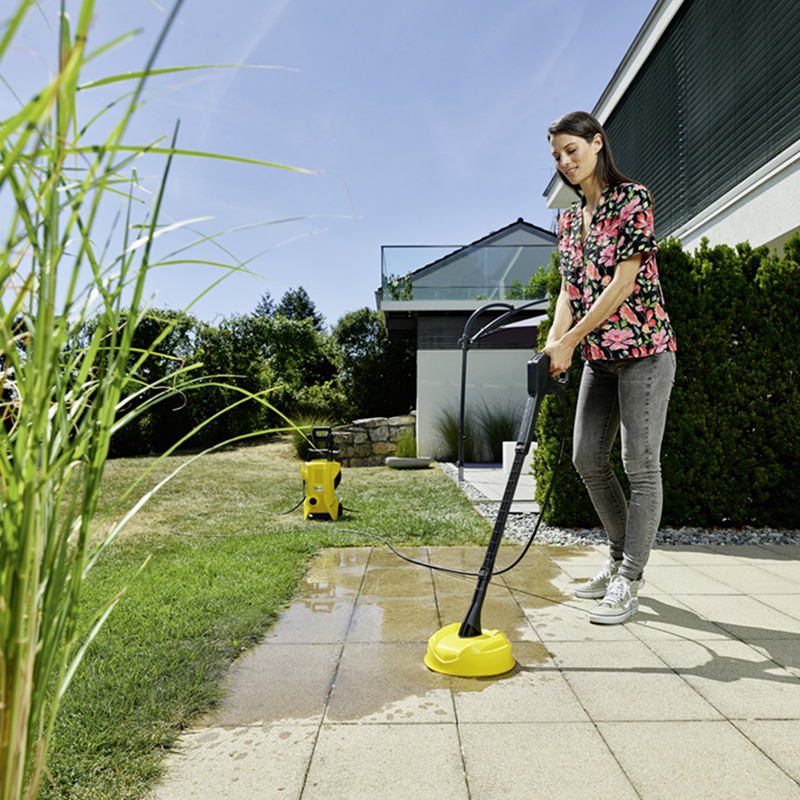 The new Karcher Power Control range is available now from Tooled Up. Visit our website to see a comprehensive range of Karcher pressure washers and accessories, and follow the link at the bottom of the post to see the complete range of pressure washers that we stock.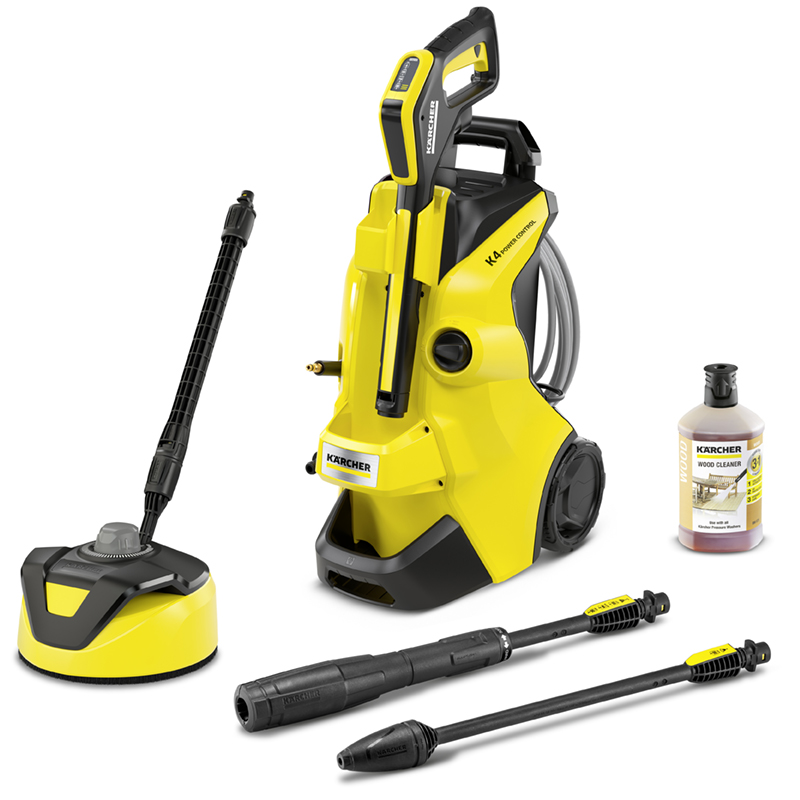 ---
categories mentioned in this article: