Bosch EasyCurvSander 12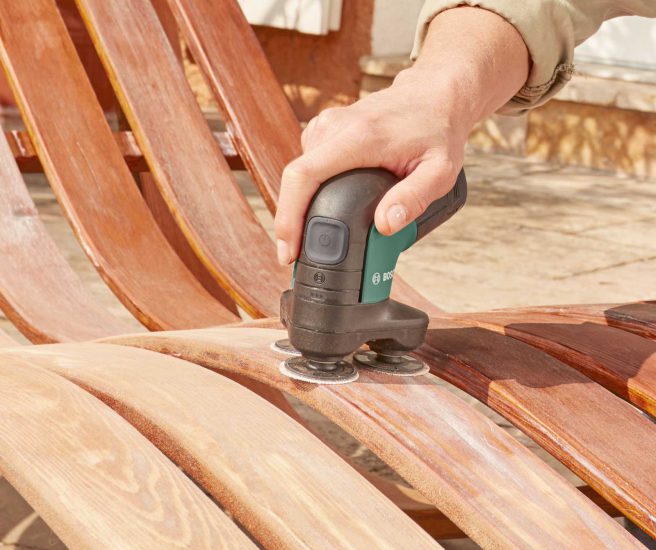 New 12v cordless sander and polisher for curved surfaces
The Bosch Green range of power tools for the home and garden is home to some pretty unique machines – recent innovations have included the Nanoblade series of miniature chainsaws and the EasyPrune cordless secateurs to name just two of them. One of the newest additions to the range is the Bosch EasyCurvSander 12, a compact cordless sander and polisher on the Power4All 12v lithium ion battery platform. Utilizing three separate sanding pads, each one of which independently adapts to the surface material, its obvious strength is on curved surfaces – terrain which has historically been better suited to hand sanding than power tools.
Bosch EasyCurvSander 12 Design Features
The EasyCurvSander 12 would appear to be inspired by an electric shaver – its 38mm sanding pads mould themselves around contours to ensure neat and even material removal on curved surfaces, making it perfect for organic matter like driftwood, ergonomically shaped furniture or the aerodynamic curves of vehicles like bikes. Speaking of which, thanks to a variable speed dial and optional polishing pads, the EasyCurvSander is suitable for polishing applications as well as sanding – you can even use it to polish your shoes!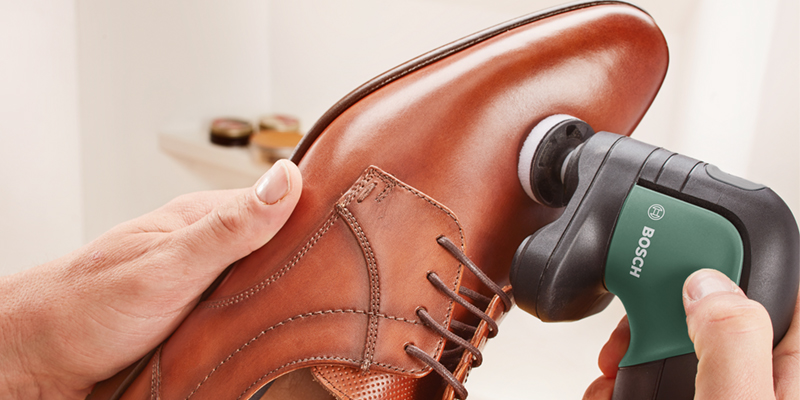 Like other recently released Bosch Power4All tools, it has a matte green and grey colourscheme with more of a minimalist feel to it than the previous generations, but it is fully compatible with any 12v or 10.8v lithium ion batteries from older Power4All tools you may already own. If you do already own the batteries, you can pick up the Bosch EasyCurvSander 12 as a bare tool, along with a starter pack of sanding discs and a dust extraction adaptor, or if you're looking for a complete kit it is also supplied ready for use with battery, charger and a soft case to keep everything in.
As far as accessories go, the EasyCurvSander 12 can be fitted with 38mm sanding discs or polishing pads, and the dust extraction adaptor (which is included with all variants of the tool) enables you to hook it up to a vacuum cleaner to suck all the sanding dust straight out of the work area so it doesn't end up all over the operator and everything else in the vicinity.
Bosch EasyCurvSander 12 Applications
There isn't much on the market that competes with the EasyCurvSander 12, and certainly nothing I can think of that shares the same design. There aren't many powered sanders that can do curves well, and in many cases you can risk gouging the material. Therefore the EasyCurvSander presents a convenient alternative to the much more labour intensive option of sanding by hand (a job that rapidly gets tiring if you have to do it more than once). Cordless operation means you can easily work outside to minimise clean up time afterwards, and spare Power4All batteries are readily available if you want to complete bigger jobs without having to recharge halfway through.
Thanks to variable speed control and the availability of several different accessories, the EasyCurvSander is a fairly versatile machine. It can sand flat surfaces like tabletops as well as curved ones, and can sand metal as well as wood.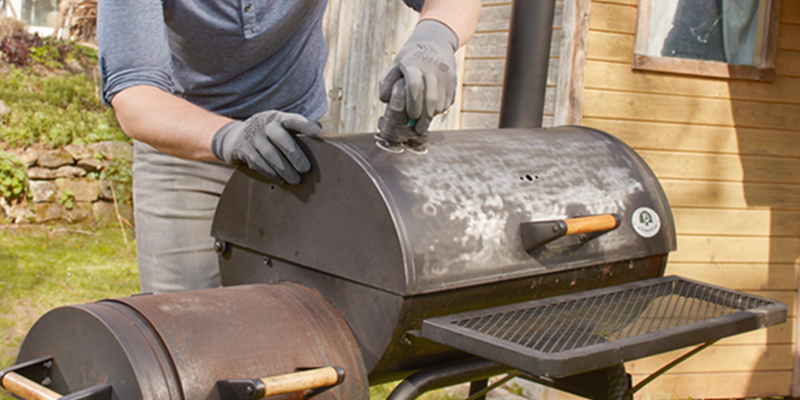 The polishing heads turn it into a handy little tool for polishing curved wood or metal parts and painted components on vehicles like motorbikes, especially on detail jobs in smaller areas which may be inaccessible to larger power polishers.
We're currently waiting to get these polishing pads loaded onto our site, but they should be available shortly, along with a comprehensive selection of sanding discs of different grits.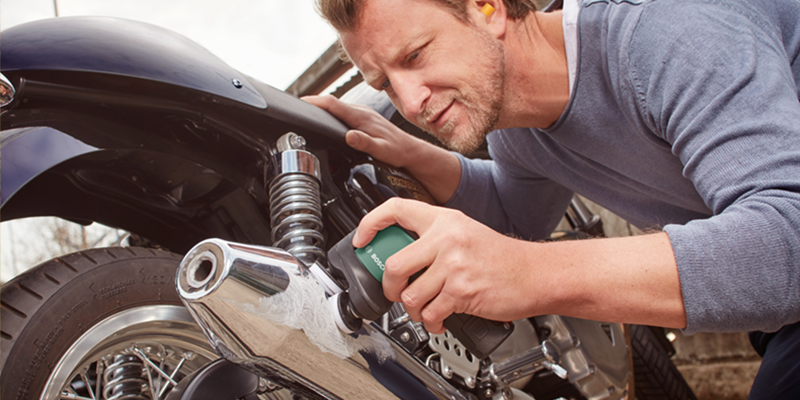 Available Now
The Bosch EasyCurvSander 12 is available now from Tooled Up. We stock it as a complete kit with battery and charger, or as a bare tool which can be used with any Bosch Power4All 10.8v or 12v lithium ion battery.
Each version of the tool is supplied with a starter pack of sanding discs and we expect to have the complete range of pads and discs loaded on soon which we will link to the product page so they are easy to find on the website.
If you'd like to see the Bosch EasyCurvSander 12 in action, you can view an overview of the tool in this video from the Bosch DIY power tools Youtube channel.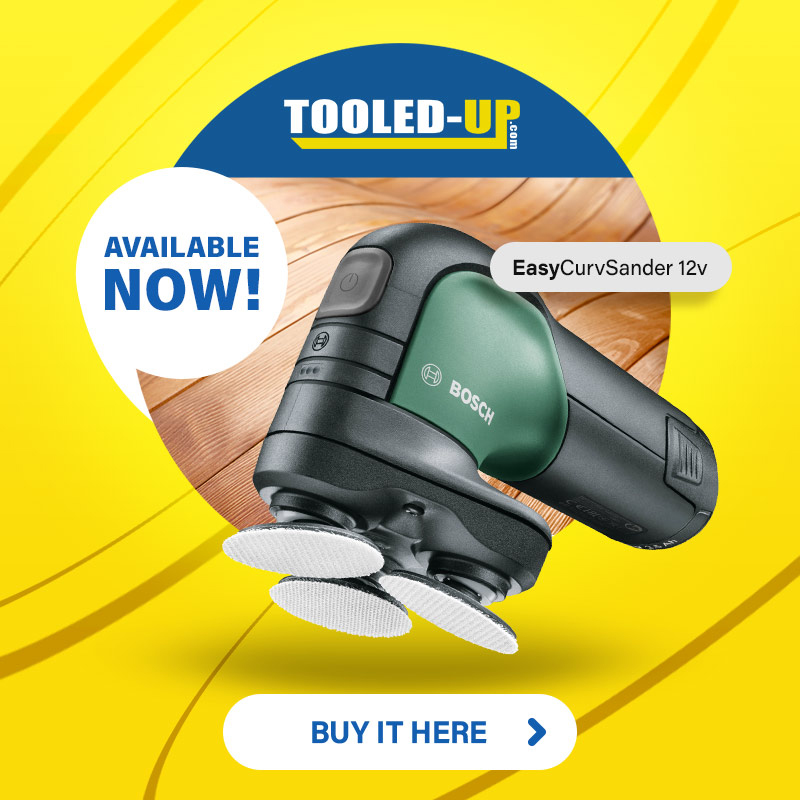 ---
Categories mentioned in this article: