DeWalt Flexvolt Split Boom Garden Tools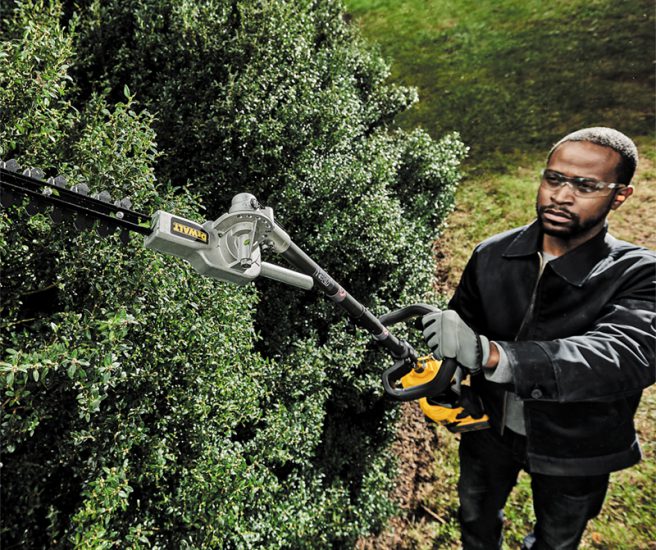 Ever since we first listed the DeWalt DCMPS567 cordless pole saw for sale here at Tooled Up we've had numerous enquiries as to whether it is possible to swap out the chainsaw head for other attachments. At present the answer is still unfortunately "no" but the good news is a DeWalt split shaft garden multi tool is now officially available on UK shores in the form of the new Flexvolt Split Boom system.
FlexVolt Split Boom: How it Works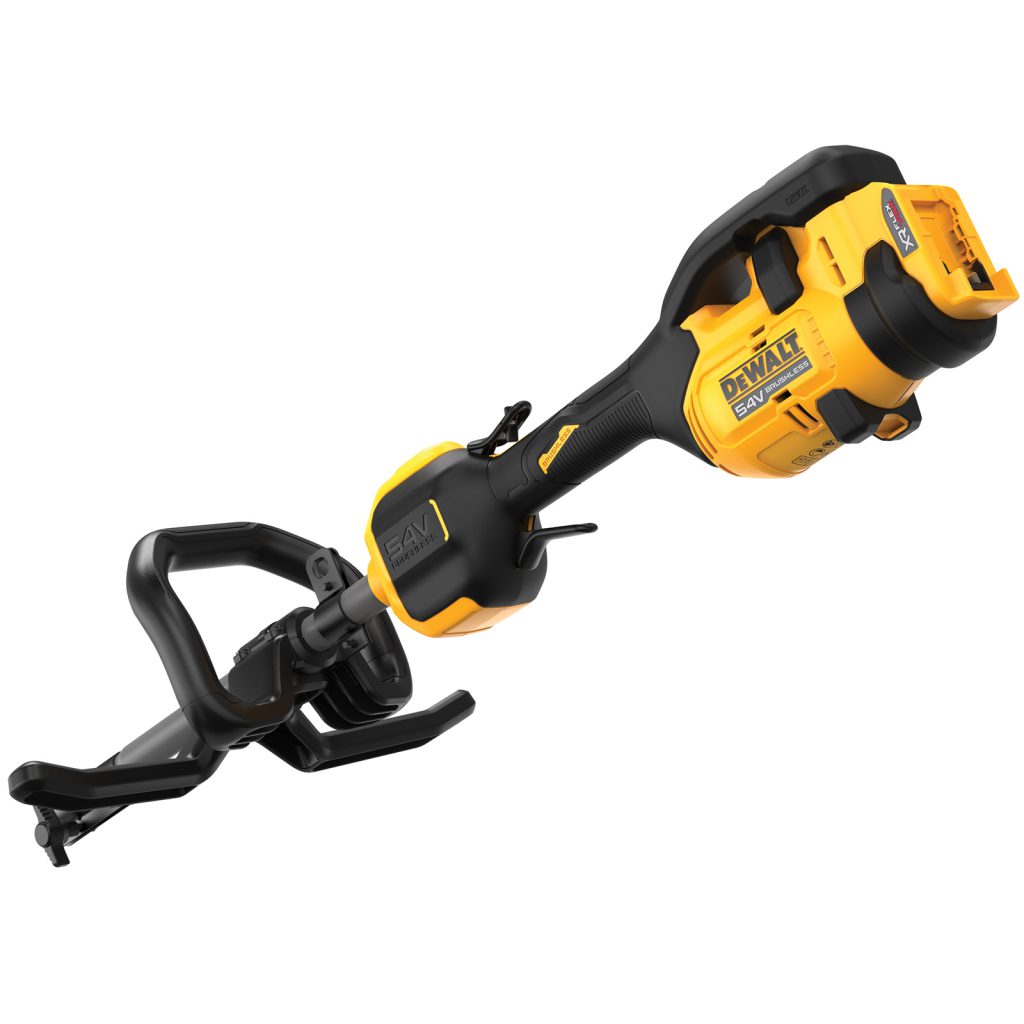 In common with several other powered garden multi tools, the Flexvolt Split Boom system is based around what's often called a "Power Head". This term always seems a bit contradictory, as its basically the tail end of the tool – think of the rear section of a typical grass trimmer or brush cutter. In the Flexvolt Split Boom system this component is the DCMAS5713, which contains the motor, battery compartment, and controls. You can use this motor to power any of the compatible attachments: currently a grass trimmer, brush cutter, hedge trimmer and pole saw.
Advantages of the Split Boom System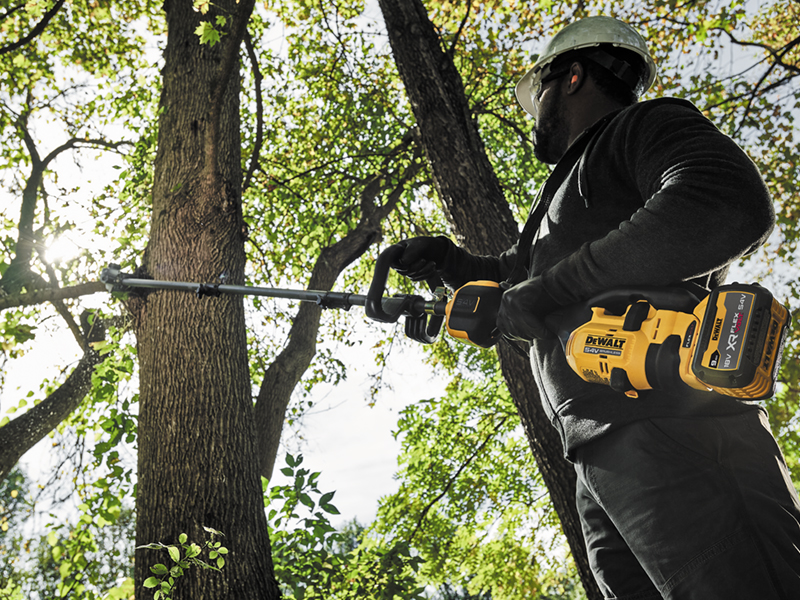 There are a few reasons why an interchangeable garden multi tool can be an attractive option. Firstly, you can expect to save a bit of money in the long term: the power plant is where a lot of your money goes when purchasing a power tool, but in this instance you only need to buy one of them in order to run several different tools. Any one component in your kit can then be replaced at any time without having to fork out for a complete new machine, helping to keep running costs down.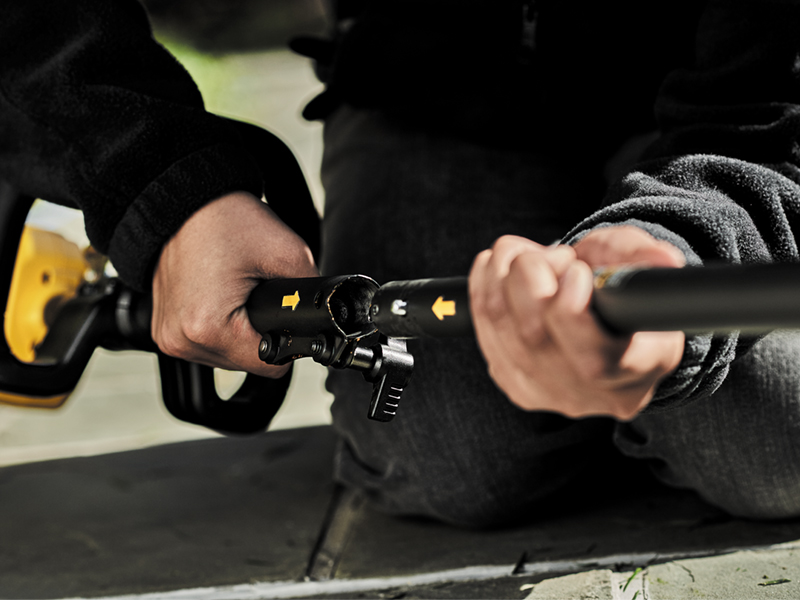 Probably the biggest advantage for many users though, is the space that can be saved when you don't have to keep several large power tools on hand. Whether you're keeping them in storage or transporting them between work sites, machines like brush cutters, pole tree pruners and long reach hedge trimmers can quickly start to take up a lot of room. Being able to disassemble everything and only needing to pack one motor means you can save a lot of valuable space and means your entire tool kit can fit into a much smaller area.
Advantages of the DeWalt Flexvolt Battery Platform
The entire system runs on a DeWalt Flexvolt lithium ion battery. Originally designed for industrial power tools like jobsite table saws and rotary hammer drills, these batteries will power heavy duty 54v cordless tools like the Split Boom power head, but they can also be used with DeWalt's 18v XR range, a much larger cordless platform which includes all the smaller handheld power tools for general duty applications. In recent years the 18v range has expanded to include outdoor tools like hedge trimmers, leaf blowers and chainsaws, all of which are fully compatible with Flexvolt batteries, so the batteries from a Flexvolt Split Boom tool can also be used to power a huge variety of additional tools – if you buy the "body only" versions (without battery and charger) you'll also get them at reduced cost, so you'll save a bit of money by using your existing batteries and chargers rather than purchasing new ones every time.
DeWalt Flexvolt Split Boom Tools: Available Now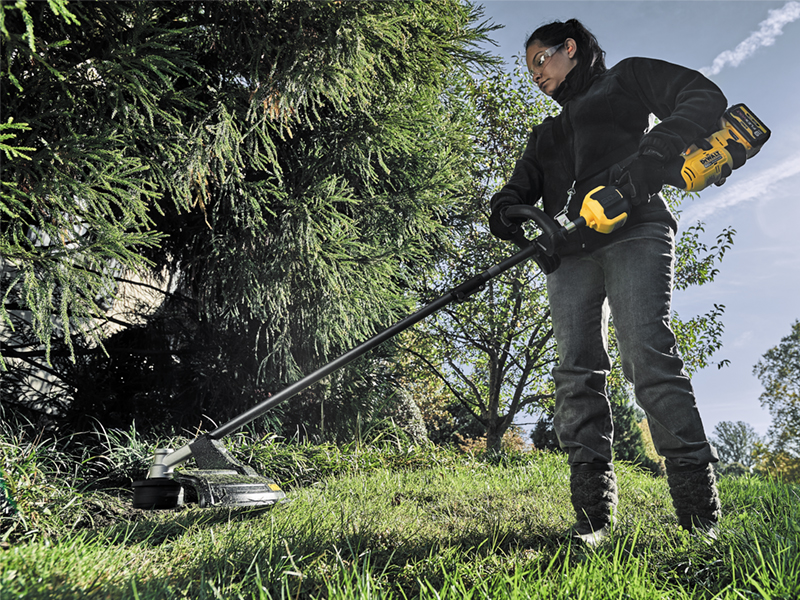 The first models to come out as part of this new range are the DCMAS5713 power head, as well as a Grass Trimmer attachment, Brush Cutter attachment, Pole Hedge Trimmer attachment and a Pole Tree Pruner attachment. You can also buy the DCMAS5713X1 starter kit which includes the power head and grass trimmer attachment along with a battery and charger so you're ready to go straight away.
---
Categories mentioned in this article: