Makita XGT 40v Cordless Tools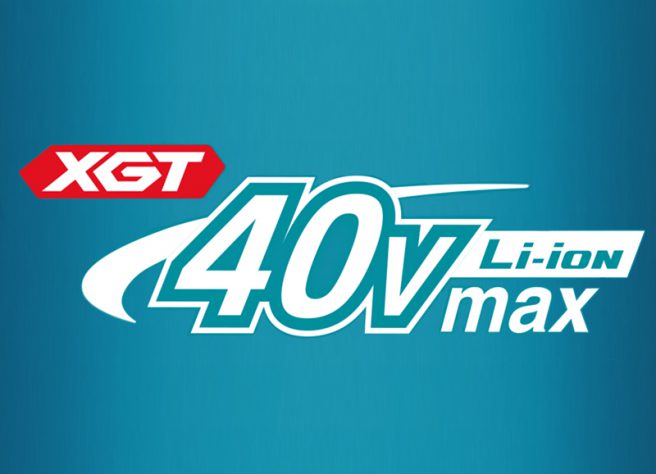 New Makita XGT 40v Tools for 2020
With the arrival of the new decade, Makita's 18v LXT Lithium Ion battery platform is now 15 years old, having been introduced back in 2005. Over that time it has become a firm favourite amongst industry professionals the world over, and has grown to become one of the largest cordless power tool ranges available. But Makita have announced that the LXT system will soon be joined by a bigger brother – a more powerful cordless platform which utilizes a new 40v XGT lithium ion battery. Makita XGT 40v tools are due to start shipping in 2020 and we'll go over what to expect in this blog post.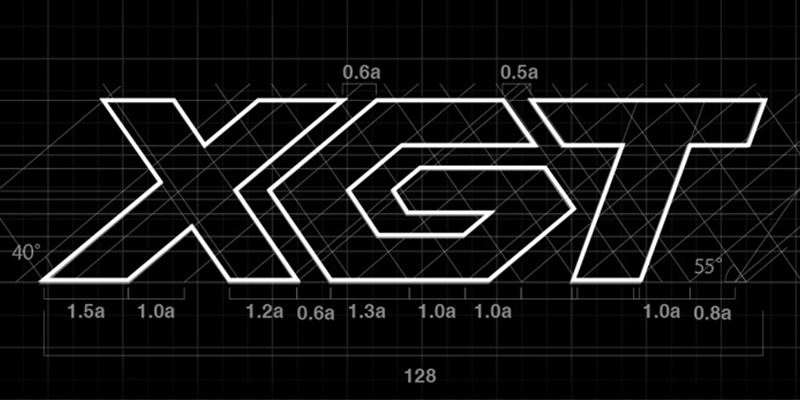 Why 40v?
The 18v lithium ion battery has proved to offer a winning combination of power and portability on the jobsite, and these days every power tool manufacturer has an 18v cordless battery platform. Recently though, as battery technology has improved, we have seen an increased demand for ever more powerful cordless tools as manufacturers have begun to push the envelope of what's possible. Back in 2005, you would have had trouble replacing all your power tools with cordless alternatives but this is fast becoming a much more realistic proposal and the new Makita GXT 40v tools are sure to bring us a step further towards the truly cordless jobsite. As well as providing a launchpad for a new heavy duty range of tools, creating a new battery platform from the ground up has also enabled Makita to integrate a new overhauled two-way communication system between tool and battery to ensure optimum performance and reliability.
Does the 40v Range Replace the 18v Range?
No. The LXT range will continue to exist alongside the new GXT range, and as one of the most successful cordless platforms in the world, the 18v LXT range is sure to be developed and supported long into the future.
Are the XGT and LXT Ranges Compatible?
The new Makita XGT 40v tools won't be compatible with 18v LXT batteries (and vice versa) but a charging adaptor has been developed which will enable users to recharge both types of battery from the same charger, so you'll be able to keep clutter down to a minimum when using both ranges simultaneously.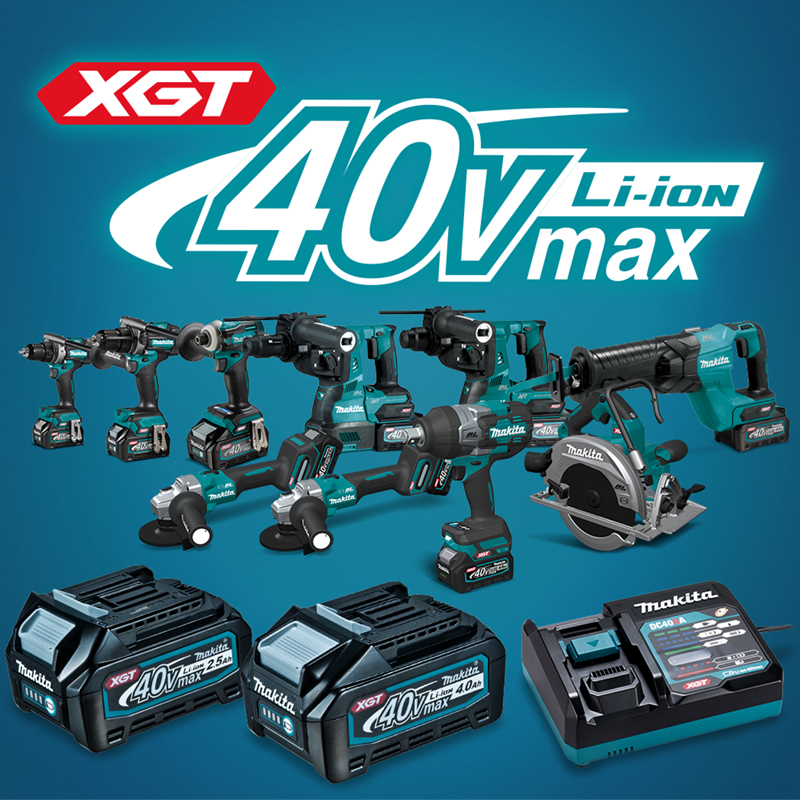 Advantages of the New Makita 40v XGT Batteries
Makita describe this new range as a "genuine solution for high demand industrial applications" and they've taken several steps to ensure long term durability in challenging environments. The batteries are encased in heavy duty housings with an interior layer of shock absorbing padding, and the terminals have been beefed up to ensure a reliable, long lasting connection. Makita aim to have the batteries IPX4 accredited for water protection, meaning they are designed to repel water spraying or splashing onto them from any direction. As briefly mentioned above, Makita have also developed a new battery interface for the XGT range, by which the battery communicates essential performance data to the tool, ie to avoid critical overheating or discharge. This new Smart system has been designed with future proofing in mind, so that updates can be easily introduced further down the line.
Fast charging has long been a jewel in Makita's crown and the XGT batteries continue this tradition. Makita claim it will take as little as 28 minutes to recharge a XGT battery so it is ready for use again.
Advantages of the New Makita 40v XGT Tools
The tools themselves are also built for tough conditions. Selected models have also been designed with water resistance in mind and Makita aim to have these IPX4 certified by time of release as well. So far in the pipeline there's a drill driver, combi drill, impact driver, impact wrench, reciprocating saw, circular saw, two angle grinders and two SDS rotary hammers. At this stage the stats are impressive: for instance, the new 3/4″ impact wrench can deliver up to 2,030Nm of nut busting torque and the two SDS machines are claimed to run 30% faster than comparable corded tools.
Available Now
The first batch of Makita XGT 40v tools are available for purchase now and we've set up a Makita 40 XGT Range Page on the Tooled Up site which will contain all the tools and batteries as they get released. Keep an eye on Tooled Up and the Makita UK website for more updates as we get more info on this new range.
In the meantime, check out this video of some of the first batch of Makita 40v tools, courtesy of Sydney Tools in Australia.