Makita XGT 40v Cordless Tools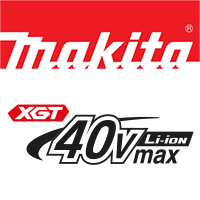 Makita's XGT 40v battery platform was announced in 2020 as a powerful, heavy duty range of cordless power tools designed for trade and industry.

Features like shock resistant, padded battery enclosures, fast charging times and water resistant housings mean the XGT range is engineered to deliver long life and reliable performance in challenging environments. On top of this, these are some of the most powerful cordless tools Makita have ever released, meaning you no longer have to rely on corded tools for those tougher jobs.

As a new range, we are waiting for further details to be announced and will load the new tools and batteries on to the site once they have been officially released.