Ryobi Conference 2018 – New Ryobi Tools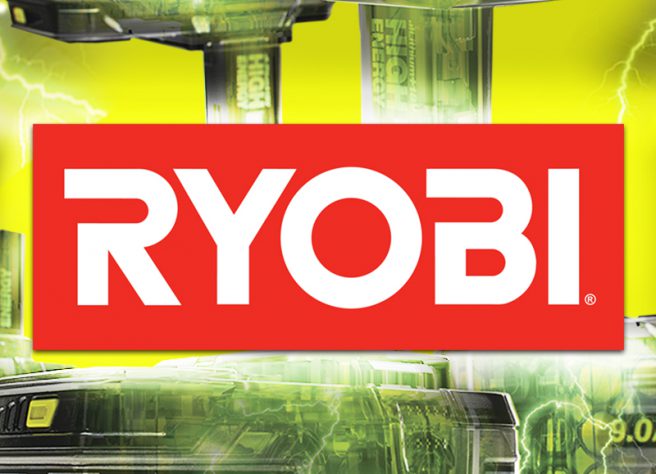 Earlier this month, Tooled Up were invited to attend Ryobi's UK dealer conference in Ireland. Designed to provide retailers with information on new Ryobi tools as well as the existing product range, the event provided a good opportunity to get a sneak preview of some up and coming products while getting hands on with a wide range of recent releases. Colin from Tooled Up got on the first plane to Dublin and typed up his findings.
---
WOW ! Ryobi have always been known for their incredible innovation and this conference was no different. The day was really interactive; we visited different zones & within the zones were plenty of interactive tool sessions to really understand the product and benefits being shown. The conference was held at Carton House in Dublin, a fantastic location with plenty of room and lots of real-world testing environments to give the tools a thorough workout.
Ryobi has really become well known for it's ONE+ range in recent years, a cordless power tool platform which has grown to include more than 100 tools! This is the prime focus of Ryobi's growth right now and they are mainly concentrating on cordless technology going forwards. With that in mind, let's take a look at batteries first.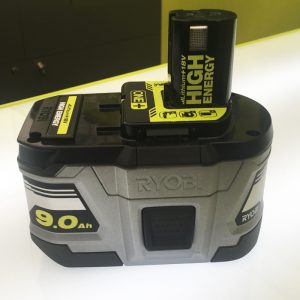 Ryobi were showcasing a new range of High Energy Batteries, which will initially be available in 3ah and 9ah configurations. They utilise the newer 20700 li-ion cells which have improved charge & discharge rates and will provide an instant boost to all power and garden tools in the range. We tested them against the existing ONE+ batteries and in high energy tools such as angle grinders & chainsaws the difference was truly sensational.
In line with their push on high energy batteries, Ryobi are also investing heavily in brushless technology. Brushless cordless tools offer big increases in performance as the motors are much more efficient: a brushless motor generates less friction and heat, subsequently sapping less energy from the battery and providing significant improvements in runtime and product lifetime.
A great example of Ryobi's brushless lineup is the new ONE+ 18v Cordless Brushless Garden Leaf Blower & Vacuum. Historically because of their large power draw, and low battery performance, cordless blowers and especially cordless blower vacuums have often fallen short of expectations. However this ONE+ Leaf Blower & Vacuum is in a different league! I've never used a better cordless blower outside of the professional market. Performance was as good as many electric leaf blower & vacuums, especially thanks to the inclusion of a turbo mode, which provides an impressive power boost when needed.
Another brushless tool that will really excel with the new high energy batteries is the OCS1830 chainsaw. It's already on the market but when paired with these new batteries it really will be a fantastic piece of kit -not that it isn't already! For a cordless chainsaw it really is getting closer to petrol performance and for most of us will be all the chainsaw we'll ever need.
Next year will see the introduction of a new ONE+ Brushless Rotary Lawnmower and it sounds like it's going to be something a little bit special with promises of extended runtime and plenty of new features so that could be one to watch for the future. We also got to check out a new electric ride on mower with a brushless blade system, as can be seen in the video below. Not sure if it's coming to the UK though!
Now this could be a very handy product: a new ONE+ 18v cordless surface water pump. Just plug in a battery, ensure you have the hoses ready and you'll have a completely portable water pumping solution. Ideal for use in the garden and wherever mains electricity or petrol would constitute a problem, it looks like will do around 1500 litres an hour – impressive for a cordless pump.
Another one to look out for is the new ONE+ Floor Sweeper – a great product that seemed to be able to sweep up just about anything that would fit in between the brushes. Equipped with headlights for improved visibility in darker areas, this is a great alternative to a manual push sweeper and although it isn't self propelled the fact that the brushes aren't driven by the push mechanism makes it light and easy to use.
Initially I was a bit dubious of the Ryobi OBR1800 ONE+ bug repeller; however, it works in the same many as many existing insect repellers, using replaceable strips that initiate a chemical reaction to create a large bug free zone around the device. I guess this could be useful in the summer months or if you're an avid camper and already own ONE+ batteries.
A forthcoming auto torque combi drill looked good. The machine automatically senses how much torque is required to sink a screw flush to the surface, removing some of the time and guesswork involved with traditional drill clutches. Check out the video snippet below.
As well as new tools we actually got to test some of the existing range that we sell, but never get a chance to use. I really liked the Ryobi EMS254L Compact Sliding Mitre Saw. It's a well made piece of kit with really useful side extensions and being a sliding machine it gives you a good amount of cut capacity without taking up a huge amount of space. Hooked up to the mitre saw was a new ONE+ cordless vacuum which has been designed for quick and easy connection to the dust ports on Ryobi tools. Good stuff!
The Ryobi R18GLU ONE+ 18v Cordless Glue Gun has proved really popular and they've been selling by the bucket load here at Tooled-up. Having had a go I can see why: it's simple to use, gives almost continuous use with larger batteries or a couple of smaller ones and just works really, really well – we got to make our own keyrings and tags using this along with a new soldering iron and rotary multi tool which should both also be released in the near future.
Here's some other products in development which are due out in the next 18 months:
ONE+ Brushless Lawnmower
ONE+ Outdoor Garden Lighting (Yes LED Lighting that plugs into a ONE+ Battery)
ONE+ Decking  Brush
ONE+ Scissor Jack
ONE+ High Volume Air Pump
ONE+ Lighting
There's lots more I could talk about but the range is simply too big and I guess that's what really appeals about the Ryobi ONE+ range – it just has something for nearly every job there is. No other manufacturer even comes close to the variation and sheer number of products in the range and this makes it quite unique. As cordless interchangeable systems go – it's hard to beat!
---
Categories discussed in this article: