Ryobi ONE Plus Tools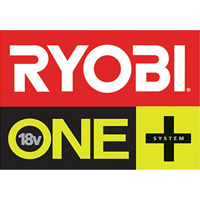 Ryobi ONE Plus Power Tools & Garden Tools offer a complete one battery fits all tools solution. There are over 70 ONE Plus Power Tools in the range, anything from Angle Grinders to Buffer / Polishers to Drills, and now the brand new Ryobi Trim Router has been added to the range, a first in the cordless market. A number of different battery solutions are available to suit most power needs, from 1.3ah li-ion batteries for low power tools, to 5ah li-ion batteries for the longest runtimes and soon, 9ah batteries will provide even longer runtimes.

Ryobi's ONE Plus range is packed full of innovative technologies designed to make the ONE Plus tools perfect for any job around the house. Hybrid technology is in some of our mowers, trimmer and blowers which allow these to be powered by either a battery or a mains electric cable so you never run out of power. Lawnmowers that have fusion technology meaning they are powered by two 18v ONE Plus batteries giving the power of the 36v but remaining part of the ONE Plus system.
Ryobi R18PD3 ONE+ 18v Cordless Compact Combi Drill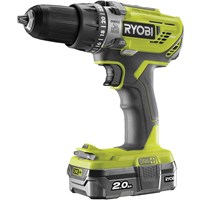 Ryobi RC18120 ONE+ 18v Cordless Li-ion Fast Battery Charger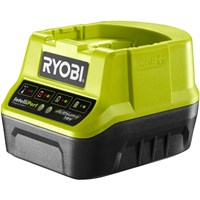 Loading...
End of content
Error - No more pages to load