Bosch Carbide Accessories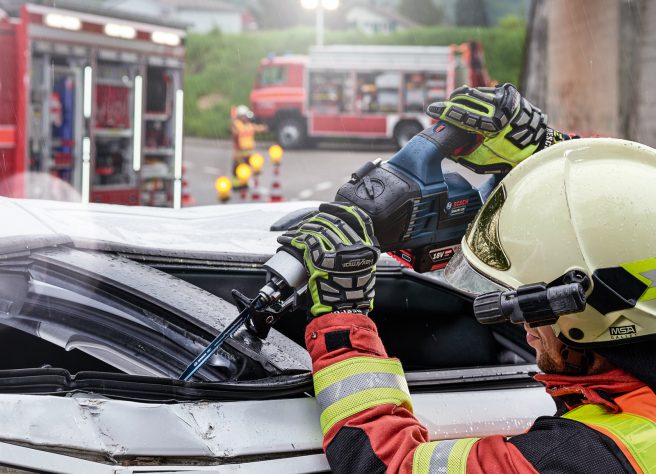 Tough Power Tool Accessories for Tough Jobs
Bosch carbide accessories are without a doubt some of the most well regarded cutting tools in the industry and have become firmly cemented as a go-to for demanding applications. In this blog post we'll go over some of the benefits to Bosch carbide technology and some of the applications it's best suited to.
Bosch Carbide Technology
Bosch have invested in carbide technology for several decades and they have one of the biggest ranges of professional grade carbide power tool accessories on the market. They are the only AC manufacturer producing in-house carbide powders and carbide powder blends, and their unique manufacturing advantage means they are able to assure full control over every aspect of the design and production process.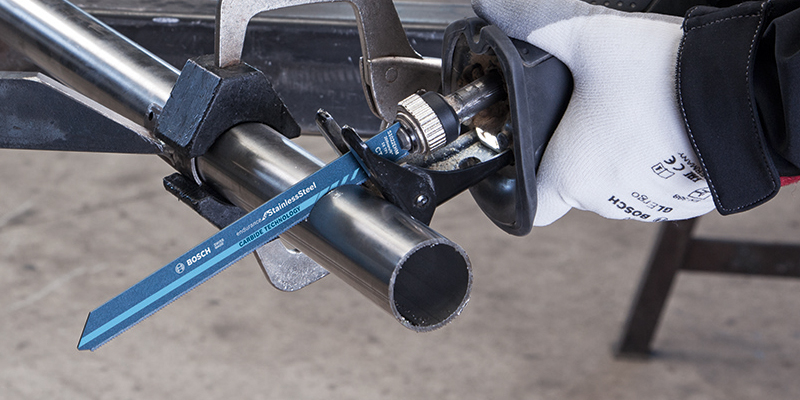 Advantages of Carbide Cutting Tools
Carbide is one of the toughest metals on the planet. It is corrosion resistant and can withstand exposure to high levels of heat and friction without deforming or chipping, but it is malleable enough that it can be shaped and bonded to other metals. Commonly it is bonded to steel cutting tools in the form of individual carbide teeth or as a layer of carbide grit. Due to its excellent heat resistance it is especially durable, and one of the main advantages of Bosch carbide accessories is that you can get much more mileage out of them before they need replacing (hence the Bosch Endurance series of carbide accessories). This advantage becomes all the more apparent when it comes to cutting into tougher materials like stainless steel and hardened nails – for example, a single carbide toothed reciprocating saw blade can last for as long as twenty Bi-metal blades when sawing through hardened window fasteners, meaning you can work for longer without interruption and get through far fewer blades in the process.
Bosch Carbide Accessory Ranges
The vast majority of Bosch carbide accessories are manufactured as part of the Bosch Professional range for trade and industry. These accessories include SDS drill bits, hole saws and saw blades for circular saws, reciprocating saws, jigsaws and oscillating multi tools.
We'll go over some of the best selling products in the catalogue and take a look at some of the applications they're best suited to, starting with the Endurance hole saw series.
Bosch Endurance Carbide Hole Saws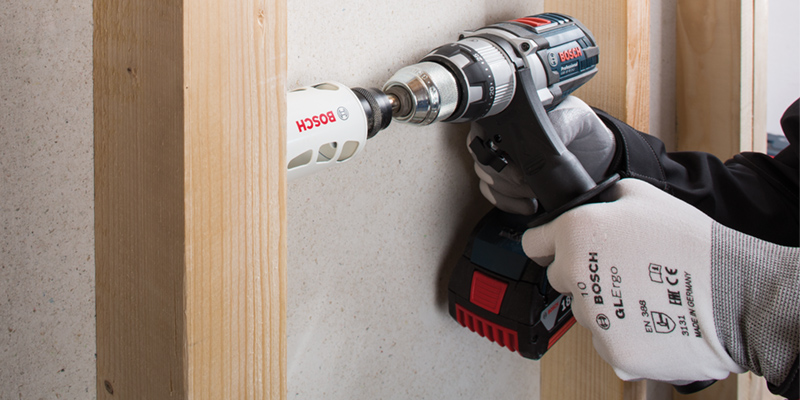 Due to their long life, Bosch Endurance hole saws are ideal for everyday users like plumbers and electricians, and they make several complete sets tailored specifically to these trades. Endurance hole saws are suitable for drilling into a huge variety of different materials, including stainless steel, cast iron, plexiglass, glass fibre-reinforced plastics, carbon fibre, corian, HPL, polyethylene, nail embedded wood and hard woods.
Bosch Endurance Reciprocating Saw Blades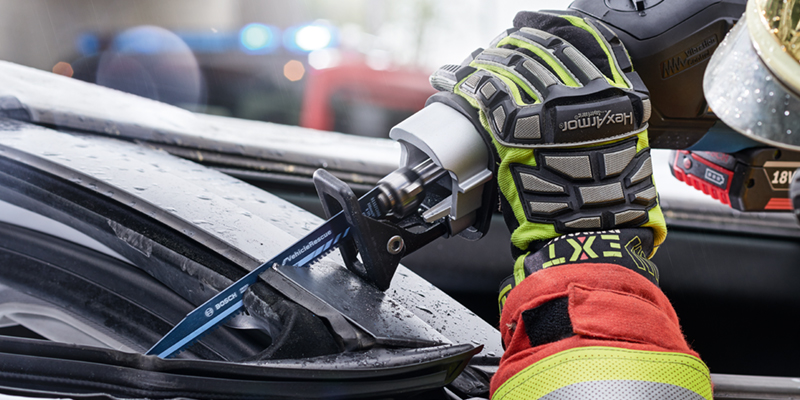 Reciprocating saw blades probably get the roughest treatment of all power tool accessories. They get rattled about at high speed so they're subjected to lots of heat and teeth chattering levels of vibration but they're also commonly used for demolition jobs where they'll encounter lots of tough materials like hidden nails and screws. While all of these conditions can help to ensure that cheaper blades reach the end of their lifespan pretty quickly, the Bosch Endurance range of reciprocating saw blades was developed to give users a more dependable long term solution and the blades in the series are all designed for different applications: as well as the vehicle rescue blades pictured above, which are designed for first responders and the emergency services, you can get Endurance blades specifically designed for brick, aerated concrete, heavy metal, stainless steel and general purpose demolition applications.
Bosch Carbide Multi Tool Accessories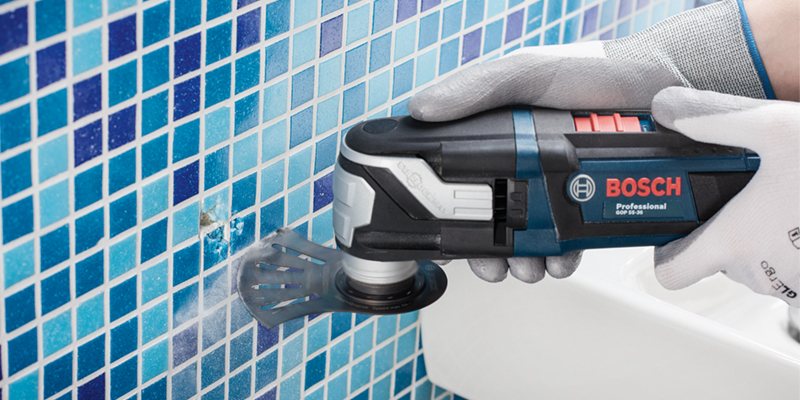 The Bosch Professional range of accessories for oscillating multi tools includes a variety of carbide blades, many which are especially useful for taking out grouting between tiles during kitchen and bathroom renovations. Bosch also make metal cutting carbide plunge blades, which can offer 30 times the service life of Bi-metal alternatives when cutting through hardened metal.
Bosch Expert Circular Saw Blades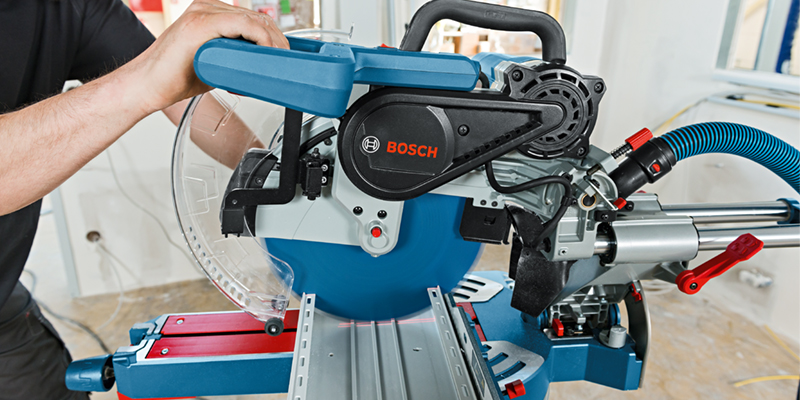 Circular saw blades with carbide teeth aren't unusual, but the Bosch Expert range (identifiable by it's Bosch Blue colouring) contains a few specialist blades which are designed for applications beyond standard wood cutting tasks. You can get Expert circular saw blades for cutting steel, aluminium, and laminates for example, as well as long lasting wood cutting blades for chopping all your regular timber and trim down to size. Cordless mitre saws and even cordless table saws have become more common on the jobsite in recent years, and there are Bosch carbide accessories designed for these machines too – designed to be lightweight and therefore less demanding on electric motors, they will help to ensure you get more cuts per battery charge and can work for longer without interruptions.
Bosch Carbide Multi Wheels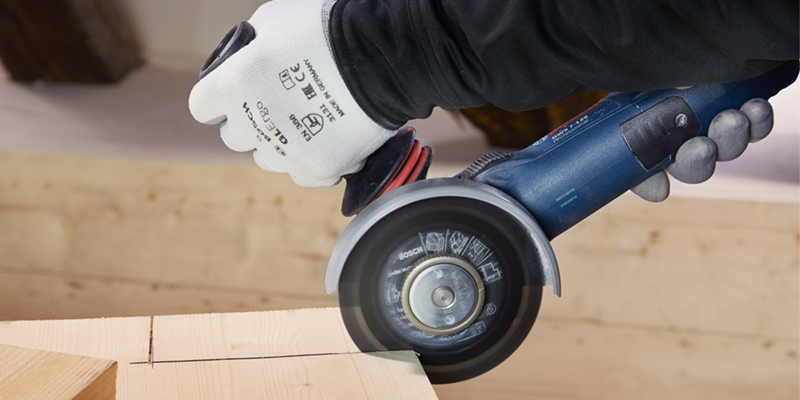 Bosch carbide wheels are a slightly more unique and unusual category amongst Bosch carbide accessories. Available in 76mm, 115mm and 125mm diameters, they turn an angle grinder into a cutting tool for a diverse range of materials including wood, MDF, plastic, laminates, chipboard, nail embedded wood and non ferrous metals. Angle grinders are already pretty versatile tools and these discs open up the possibility to do a whole lot more with them, while being a lot safer to use than accessories such as (notoriously dangerous) chainsaw wheels. Bosch have also released an X-Lock variant of the carbide multi wheel which is suitable for the new X-Lock angle grinders, as featured in a recent blog post.
Bosch SDS Plus Carbide Rebar Cutters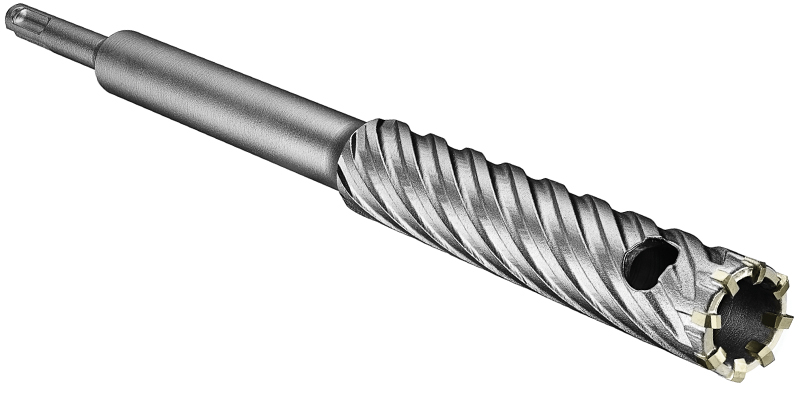 Moving onto drilling applications, these carbide rebar cutters have an SDS plus shank and are designed for situations where rebar has blocked the path of a drill bit through reinforced concrete. Switch out your standard masonry bit for one of these and the carbide teeth will chew straight through the rebar, enabling you to carry on drilling as normal once you've cleared the path. Just two things to remember: don't drill through rebar unless you've got approval (it's there for a reason) and make sure you switch the hammer action off first!
Bosch Carbide Hammer Drill bits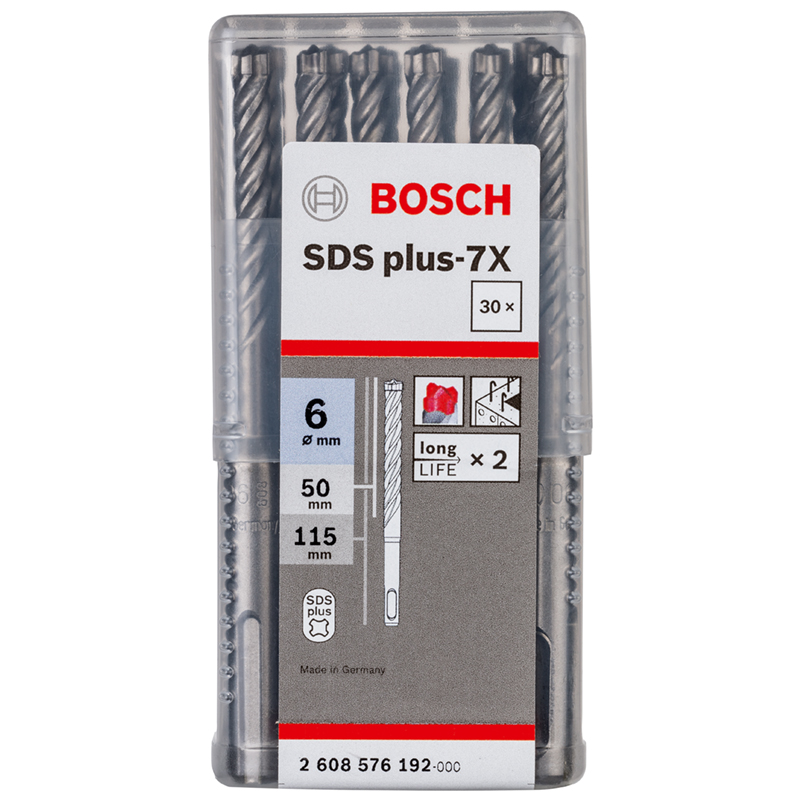 Bosch drill bits have been best sellers here at Tooled Up for years, and their carbide tipped hammer drill bits have long been regarded as some of the most reliable and long lasting drilling accessories on the market. A huge range is available, for SDS Plus and SDS Max machines as well as straight shank alternatives for jawed chucks. Most of the hammer drill bits in the Bosch Professional range are engraved with the test mark of the PGM Masonry Drill Bit Association Board, guaranteeing compliance with tight tolerances, exact drilling and the firm hold of fixings.
Conclusion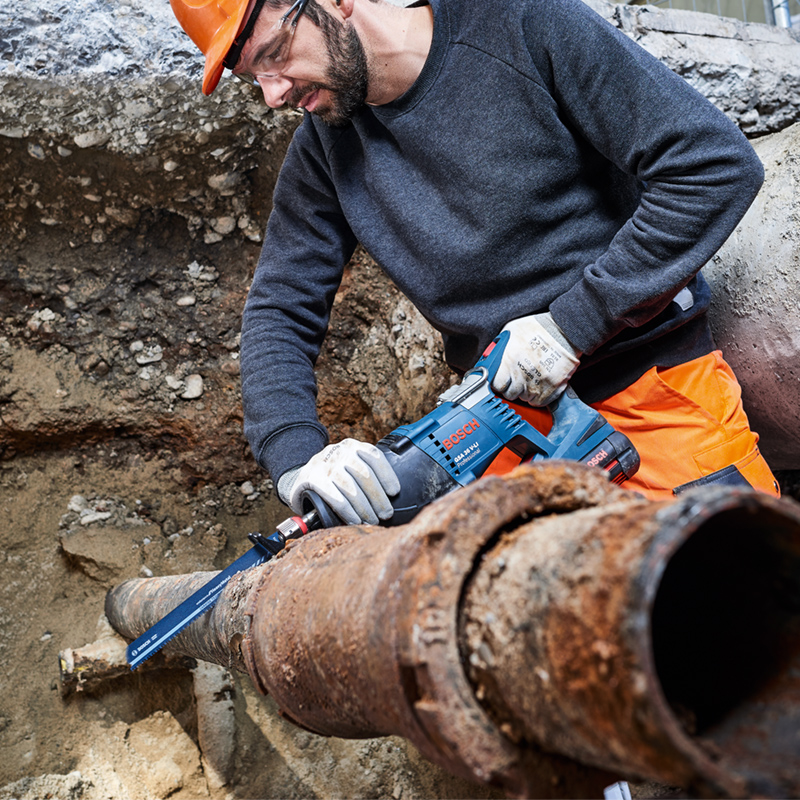 If you think you could be getting a bit more mileage out of your power tool accessories, whether you're using a recip saw, jigsaw, circular saw, multi tool, rotary hammer or drill, the Bosch carbide range could well provide the answer. We have recently updated the Tooled Up site with a new Bosch Carbide Accessories range page so that you can see all of these products in one handy location. Additionally we have updated our listings so we now have a complete range available for sale online – on top of this we also keep a huge range of Bosch carbide accessories in stock at our shop in Brimsdown ready for immediate purchase in store.
---
Categories mentioned in this article:
Oscillating Multi Tool Accessories