New Makita Garden Tools for 2020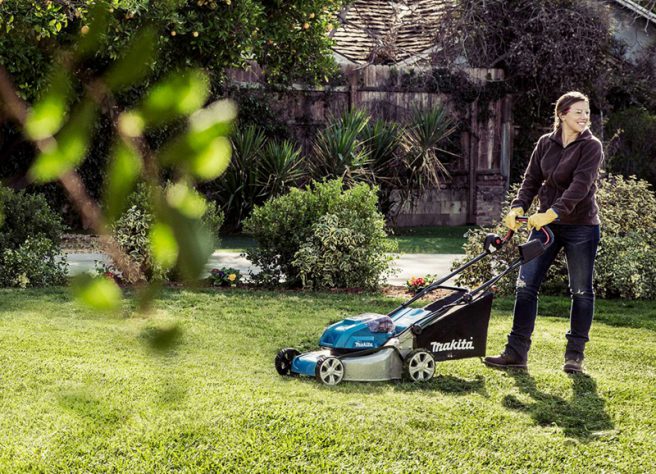 Earlier this year, Tooled Up were invited to attend Makita's dealer conference in Vienna, Austria. Designed to provide retailers with information on the new Makita Garden tools for 2020, the event provided an excellent opportunity to get a sneak preview of some of the products that will feature in the new range, whilst getting hands on testing them out.
In this article we'll go over some of the forthcoming new products and see what's in the pipeline for 2020.
New Makita Battery Backpack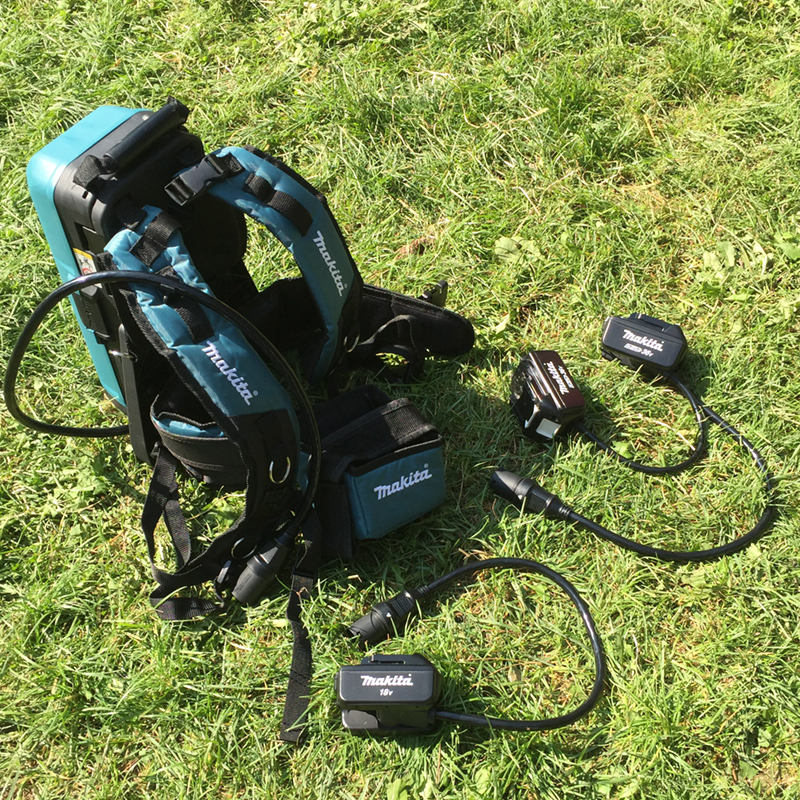 First up, something a bit different which looks like it could become an indispensable accessory for cordless landscapers. Boasting a four-battery bank capacity, Makita's new battery backpack allows you to operate your tools all day without stopping to recharge. Capable of providing both an 18v or 36v power supply, the backpack is compatible with single and dual battery machines, providing power through the "umbilical cord" that runs from the pack to the tool. With four 6ah batteries loaded up, the pack has a massive 24ah capacity which should enable landscapers to get a respectable amount of work done before needing a refill. Keeping this weight spread comfortably across your back also reduces strain and fatigue on your arms when using handheld tools like hedge trimmers as you'll no longer have to weigh them down with larger, heavier batteries.
New Makita Garden Tools 2020: Grass Trimmers
The new generation of grass trimmer from Makita has seen a massive evolution in how the machines operate, packed full of new user-experience and hardware upgrades. Available in the classic Loop handle or Offset bike handle configuration for longer sustained use, the form of the tool still very much resembles the previous generation that we are used to, however it's what lies under the hood that's really seen the upgrades.
The new brushless motors come encased in cast aluminium housings and are more energy efficient than their predecessors. With the Direct Drive System they promise more power, more constant speed when cutting, and longer run times. Automatic Torque Drive Technology actively monitors what you're cutting and adapts to provide higher torque and lower speed when cutting through denser material, and lower torque with higher speed in less dense situations. The Automatic Feedback Sensing Technology works in conjunction with this so were the materials to get too dense and cause the tool to stall, the Torque limiter will turn off the motor to reduce internal stress and potential damage, helping to ensure you get a longer lifetime out of your grass trimmer.
An updated Control Panel gives the user controls at their fingertips to ensure their cutting experience is tailored to their specific needs. On the panel you can expect to find an operation mode switch, where you can change the cutting blade type and have the settings automatically adapted for your specific work case – Triple plastic blade head or Nylon cord. On the control panel there is also a reverse switch for clearing cuttings that become entangled in the head.
New Makita Garden Tools 2020: Lawnmowers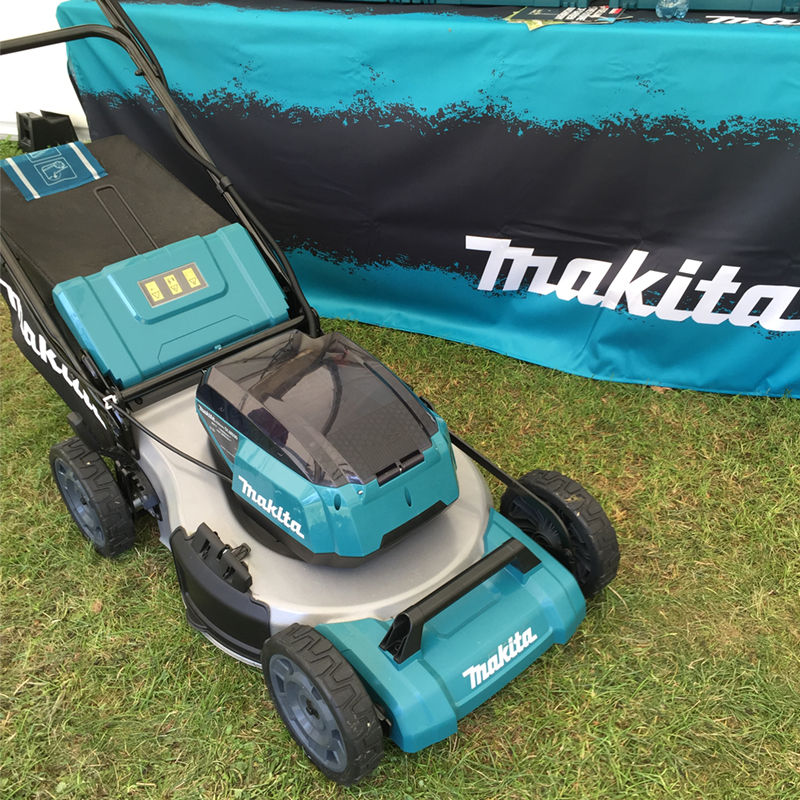 Available in both Push and Self-propelled variations, most of the new mowers from Makita have also been equipped with brushless motors in durable cast aluminium housings. As with the grass trimmers, you can expect high operating efficiency and Constant speed control for consistent cutting and economic power usage, giving you extended runtime and enabling you to cover more ground per charge. Requiring 36v power, these mowers have either a dual or quad battery capacity, the advantage of these larger battery bays being that you can load the mower up fully and then keep going without interruption until all the batteries are depleted. For example, with four fully charged BL1860B (6.0ah) batteries installed, Makita say the new DLM533 will cover an area of up to 2000m2 before it grinds to a halt, which equates to approximately 40 minutes of continuous runtime. Switching to Self-Propelled mode gives approximately 30 minutes of continuous runtime and is recommended for areas up to 1700m2.
Battery powered mowers are often preferred in noise-sensitive environments and several of these new models benefit from an additional Quiet Mode which helps to ensure the machine can be used with minimal impact on the surrounding area.
New Makita Garden Tools 2020: Chainsaws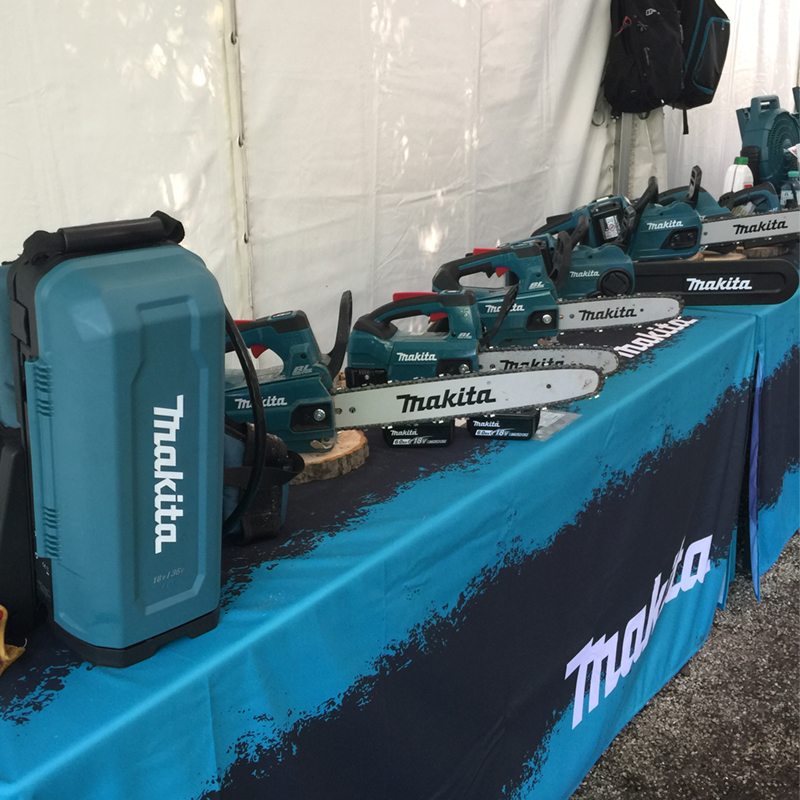 Running on two 18v LXT batteries simultaneously, Makita's forthcoming 36v chainsaws aren't short of power but they benefit from a Torque Boost control which enables you to ramp up the performance when required. Switching back to standard mode during lighter duty applications means the battery will last longer between charges. To help ensure this runtime is kept as long as possible, these new machines are also equipped with energy efficient brushless motors.
New Makita Garden Tools 2020: Hedge Trimmers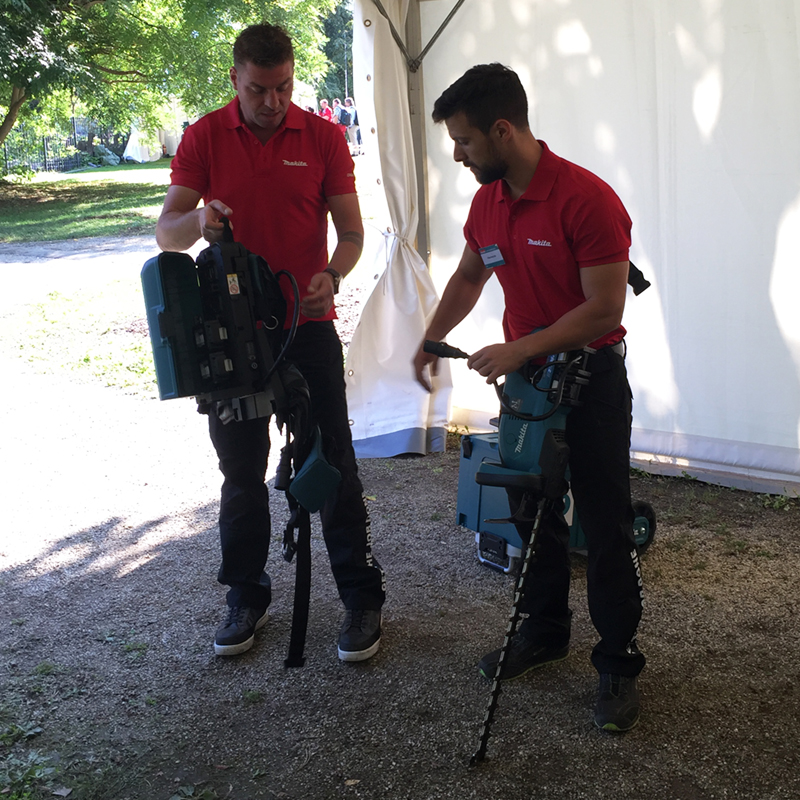 Two of Makita's forthcoming hedge trimmers look interesting – the DUH604 and DUH754 both feature front and rear handles which are perpendicular to the body of the tool (think bicycle pedals, if that makes sense) – the rear handle has what Makita calls a Shark Fin power switch and there's a lock-off lever on the front handle. The DUH604 has a 600mm blade and the 754 has a larger 750mm blade, both of which are single sided and employ a double reciprocating action.
As with the other cordless tools announced at this event, the hedge trimmers will work well in conjunction with the new battery backpack, which will enable you to cut a lot more hedge per charge but without adding excess weight to the tool itself.
Pressure Washers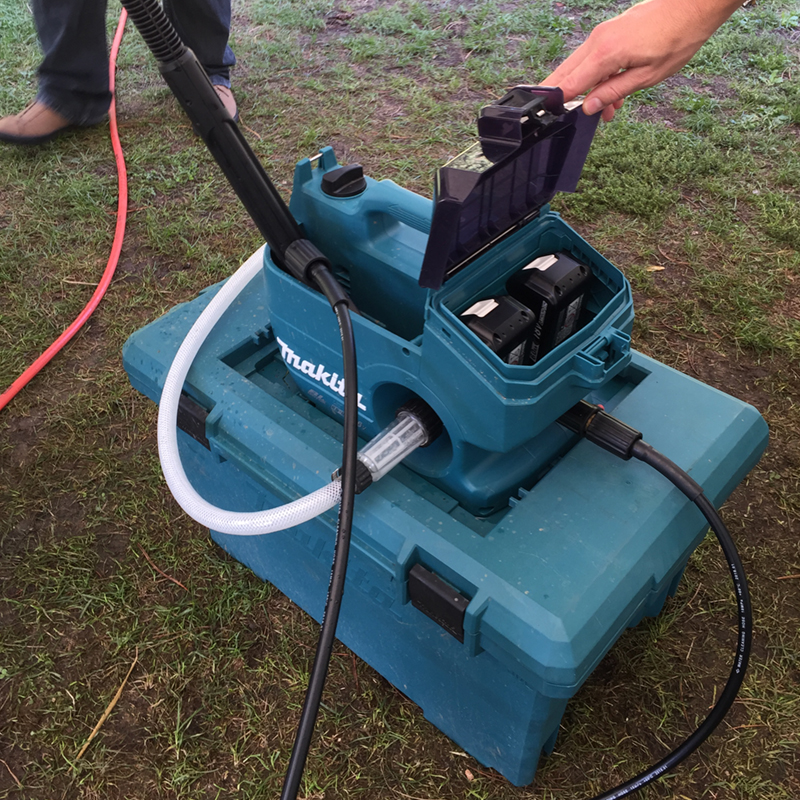 Makita aren't particularly well known for pressure washers but they have had a fairly small selection of corded electric machines in their catalogue over the years. It looks like they are intending to extend this range as we were shown a prototype for a new 36v cordless model which runs on two 18v batteries. Quite a few machines of this type have come onto the market recently and most have been substantially less powerful than a traditional mains or petrol machines, being much more portable and more suited to light duty cleaning tasks. However, the Makita must be one of the most powerful cordless washers announced so far and with current specifications of 80 bar max pressure and 330 litres per hour flow rate it will be interesting to see how it stacks up against the competition once it enters production.
Coming Soon
At the time of writing we've got some time to go before gardening season really kicks off again, but hopefully we'll start to get some of these new ranges in stock before then so keep an eye on the Tooled Up site for future updates as well as Makita's UK website.
---
Categories mentioned in this article: