ARS Warranty

ARS Tools manufacture cutting tools which are highly regarded for their quality and performance. Much of their product line up is still manufactured in their Japanese factory, and includes several patented blade designs notable for their exceptionally clean cuts. An extensive selection of spares & accessories additionally enables the user to easily replace damaged or worn out parts as required.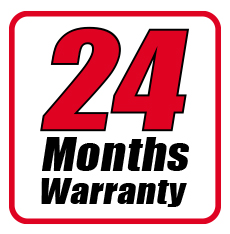 All ARS Tools products carry a free guarantee which protects you against the cost of repairs due to manufacturing faults for the first 24 months of ownership.

Certain items and components are considered consumable and are not covered by warranty.

This is a manufacturer backed warranty at the discretion of, and subject to an inspection by, the manufacturer within the terms and conditions of fair wear and tear and correct usage of the tool. Damage caused by accident, misuse and unauthorised repair or modification is not covered.


I have an issue with my ARS Product
We will exchange or refund within the first 30 days if a manufacturers fault is found. This is subject to a manufacturer's inspection & authorisation, and please note you must contact ARS Tools in the first instance – this enables them to run through a few basic diagnostic checks to verify the issue and ascertain if the tool needs to be returned to a service centre or can be fixed with a user-replaceable part. If your tool develops a fault thereafter or during its extended warranty period, you must go through the manufacturers repair procedure using the contact details on this page.

In the event of an issue with an individual component please contact ARS Tools directly for assistance.
Contact Details
ARS Tools (Head office)
P.O. Box 33,
1770 AA, Wieringerwerf,
The Netherlands


Email: Click Here