Makita MW001G XGT Cordless Microwave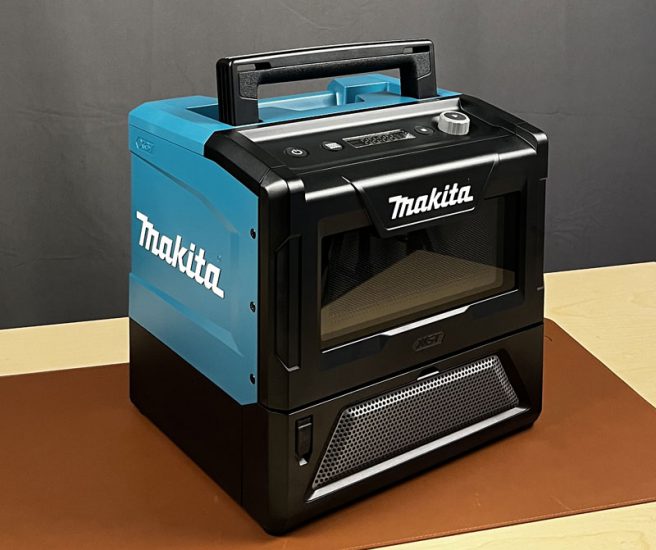 New Makita Microwave Runs on a Power Tool Battery!
With more and more professional power tool brands making the jump to higher voltage battery platforms recently, we're starting to see a lot of tools that just wouldn't have been feasible in an 18v system. In conjunction with these new 36v, 40v and 54v battery packs we've seen cordless table saws, demolition hammers, and now… microwaves?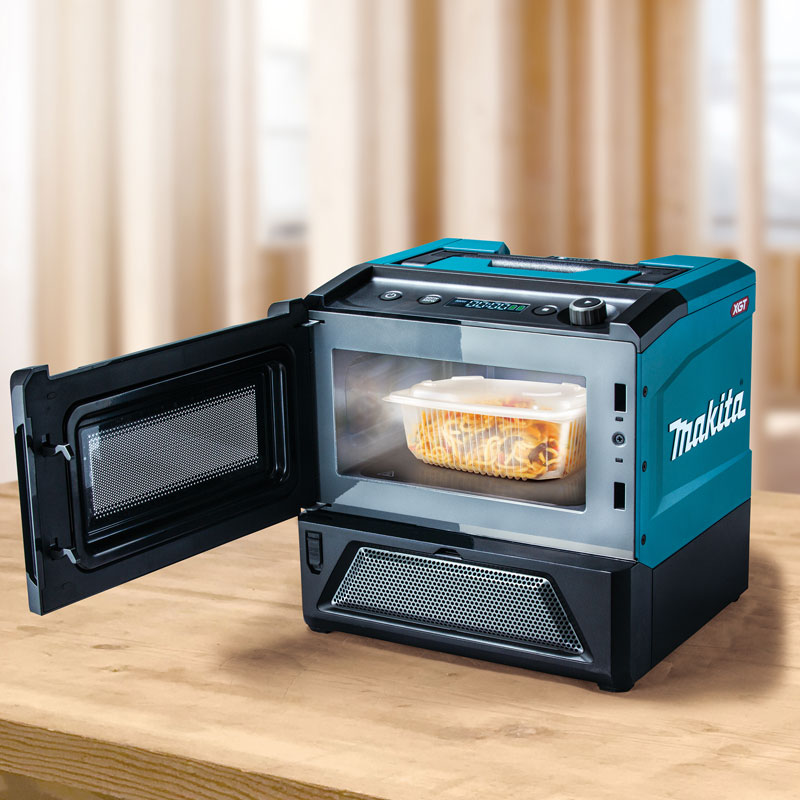 Thats right: the Makita MW001G 40v XGT cordless microwave is the first of its kind, and runs on the standard 40v lithium ion battery packs that are used to power any of the cordless tools in the XGT range. It will run on a single battery, but to keep it going for longer periods you'll find two battery ports on the rear which enable you fully load it up (to an impressive maximum capacity of 16 ampere hours, based on the largest XGT battery currently available).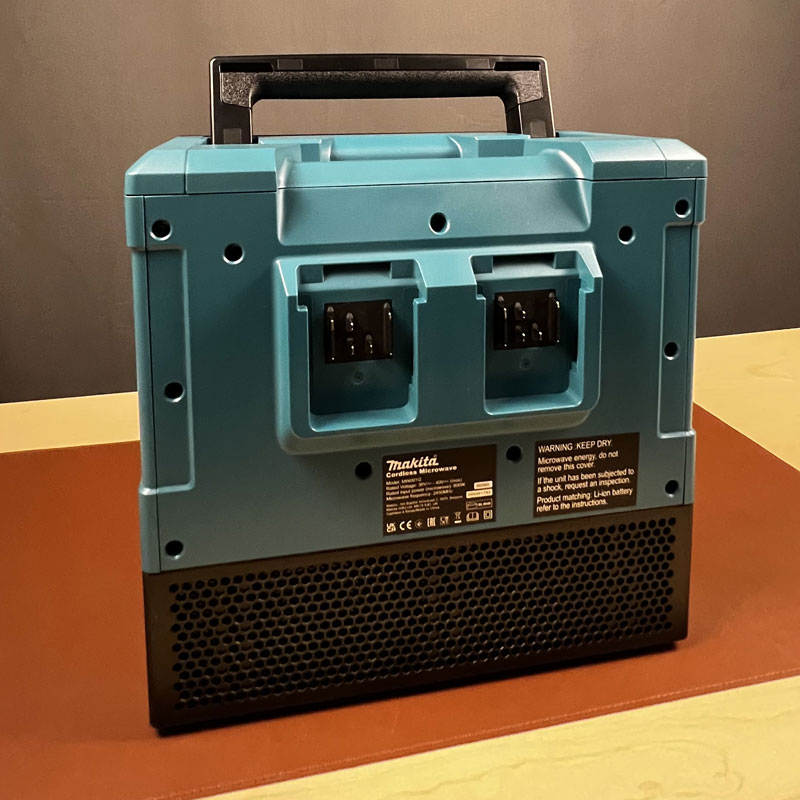 It has an 8 litre interior which will easily accommodate a wide variety of meals and hot snacks, and the control panel gives you a choice of either 500W (full power) or a 350W setting which heats the food more gently and also uses up less battery. The 500W setting will operate for a maximum time of around 8 minutes, after which it should return to the 350W setting by default.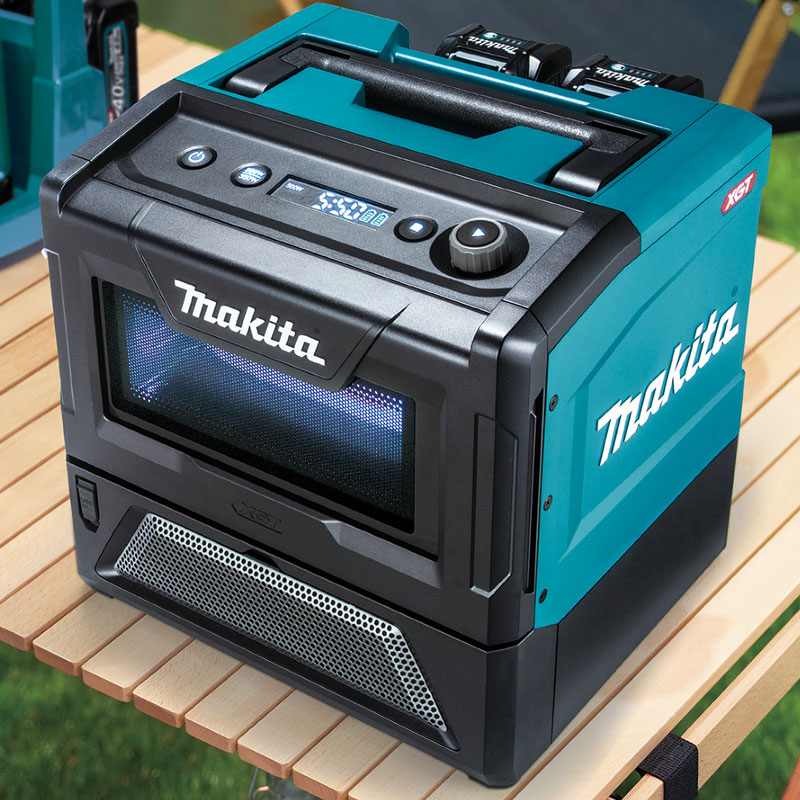 Some additional features you might not find on a standard microwave oven include:
USB Port. The MW001G has a handy USB port built into it which also enables you to charge your phone, or other small USB devices like speakers, torches and worklights.
Dust and Water Resistant Housing. Like other Makita 40v XGT cordless tools, the MW001G has a protective housing which is designed to shield it from water splashes and dust ingress.
Carry Handle and Optional Shoulder Strap. An integrated carry handle makes it easy to pick up and move the microwave, and an optional shoulder strap is also available separately.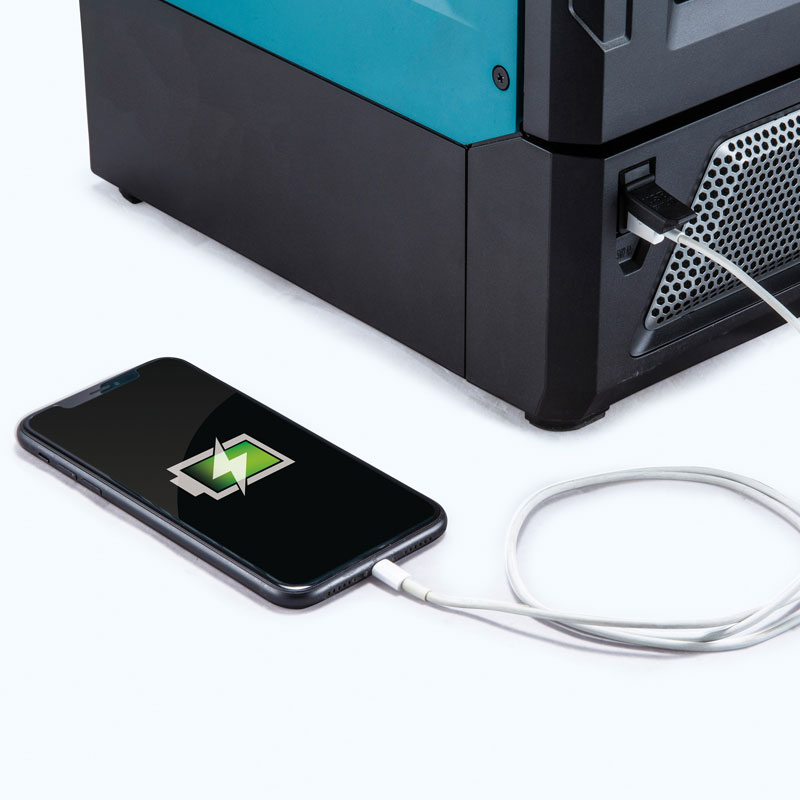 This hasn't come completely out of the blue, as Makita have actually released several products in the same kind of category before. Also in the 40v XGT range you'll find the CW001G cordless cooler box and the KT001G cordless kettle, while on the 18v LXT platform you can get a cordless Coffee machine. So are we getting to the stage where the cordless kitchen is becoming as much of a reality as the cordless jobsite?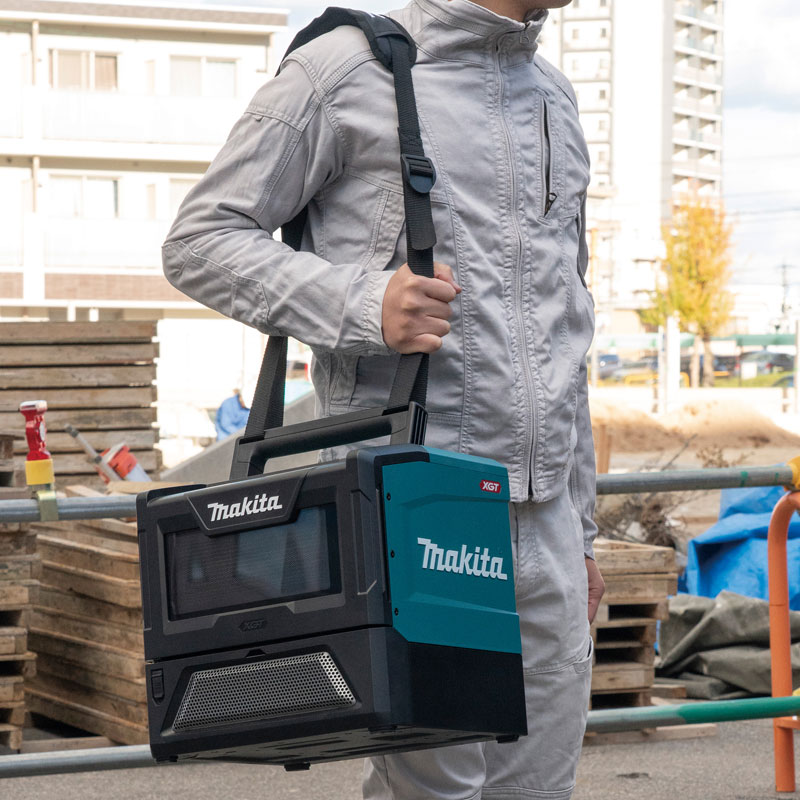 What are your thoughts on the new Makita 40v cordless microwave? Will you be picking one up? If you can't wait to get your hands on one, the good news is it's available right now! You can check it out here, or to view the complete Makita 40v XGT cordless range, why not take a look at our dedicated range page here.
---
Categories mentioned in this article: