Anglo Products & Accessories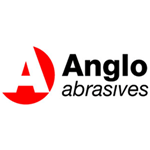 Anglo Abrasives is a name synonymous with quality, with a long history of providing top quality abrasives to British industry. Founded in the early 1900s as a manufacturer of grinding wheels, the company served Britain's steel industry during its heyday.

In the late 1970s, the company adapted to a changing marketplace by becoming an abrasives distributor, offering a comprehensive range of abrasive products from outlets throughout the UK. Over the next two decades, Anglo Abrasives developed a customer base covering many different industrial sectors, and currently supplies hundreds of companies working in many different fields including the medical, glass, precision engineering, construction, aerospace and automotive industries.

About The Products

We stock Anglo Abrasives Valve Grinding Paste in coarse and fine grades.
Top Picks