Antex Tools Categories
↑ Browse the categories above to see all ↑
Antex Tools Top Picks
Antex Tools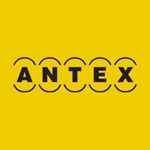 Based in Tavistock, Devon, Antex have been involved in the manufacturing of soldering irons for over 70 years. In that time they have built up an extensive product range and a reputation as a high quality supplier to industry, the service sector, education and the hobby electronics market.

About The Products

The Antex Gascat range is a series of cordless soldering irons powered by butane gas (lighter fuel); the Gascat 60 and Gascat 120 are precision irons rated at 60W and 120W respectively.

Available in 240v and 110v, the Antex Pipemaster Pro is an invaluable tool for soldering copper pipe in difficult workspaces or where a naked flame presents a possible hazard. The Pipe Master can be fitted with a range of heads designed for the most commonly required sizes and clamps securely onto the workpiece, whereby it solders joints cleanly and safely, in a matter of seconds.