Armorgard Storage Categories
↑ Browse the categories above to see all ↑
Armorgard Storage Top Picks
Armorgard Storage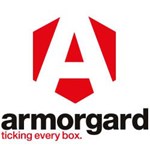 Based in Portchester on the South Coast, Armorgard have earned the trust of industry professionals across the UK for their tough, durable and innovative storage and transport solutions. Specialising in tool & equipment storage, work platforms, manual handling products and hazardous goods storage, Armorgard's industry compliant security products are designed to protect tools and equipment from the hazards of working environments and the risk of theft, while their mobile workstations and transport solutions are ideal for ensuring safe and efficient working practices on construction sites or in large workplaces.

About The Products

Specifically designed to store dangerous materials safely and legally, Amorgard's hazardous goods storage range complies with all necessary regulations on storage of fuels and chemicals. The Flamstor and Safestor cabinets enable hazardous goods to be stored in the workplace, and the Transbank series is appropriate for transporting them. Armogard's Gorilla cage range is designed for the safe storage of gas bottles.

Popular for keeping valuable equipment secure on construction sites or in vehicles, Armogard's Tuffbank series of site storage chests feature security enhancements such as 5 lever deadlocks with anti-drill plates and anti-cut rollers, coupled with an extremely tough, heavy duty construction.

The Loadall is a unique space saving trolley for transporting large sheets of board. Perfect for warehouses, yards, construction sites and other facilities, these mobile platforms can be manoeuvred easily through doorways and around corners, enabling awkward materials to be moved safely and easily to their destination.