Bostik Products & Accessories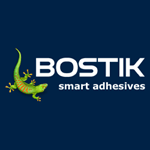 Since 1889 Bostik have patented over 9000 technologies, covering everything from aerospace adhesives to Blu-Tack. Founded as the Boston Blacking Company, after the capital city of their native Massachusetts, they originally specialised in products for the footwear industry, before diversifying into a broader range of sealants and adhesives and eventually rising to their current position amongst the top four manufacturers in the sector.

About The Products

The present day Bostik range is categorised into 3 main product groups: Industrial, Construction and DIY / Trade.

Bostik Industrial Adhesives are used in the manufacture and assembly of products in a wide range of applications and sectors including labels, tapes, transport, construction and packaging.

Their construction adhesives are used globally in the construction of new buildings and refurbishment projects; you will find Bostik solutions for flooring, tiling, waterproofing, sealing, decoration, assembly and insulation.

For consumer applications like home improvements, repair jobs and craft activities, they are committed to meeting everyday needs of their customers and providing products which allow them to achieve professional, high quality results.
Top Picks