Briwax Polish & Restorers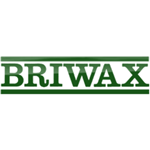 Briwax were stablished in 1860 when Henry Flack started manufacturing French polishes and blending waxes to supply the cabinet makers and wood carvers in east London. After bombing caused serve damaged to the workshop in the Second World War they relocated to Kent. The family run business acquired Briwax in 1961 and in 2013 Briwax become part of the Rustins Group.

The range of products has been carefully selected from the finest traditional trade finishes drawing on 150 years of experience supplying furniture manufactures. Many polishes and products manufactured are based on the original formulas developed to meet the quality demands of the professional finisher.

About The Products

Briwax have a range of waxes and polishes recognised as the best furniture wax throughout the world. Their Briwax original wax is formulated with fast drying stronger solvents which speed up drying and also slightly increase the cleaning ability of the wax. This can be applied directly to timber or onto Briwax Sanding sealer. Also available in 14 different shades.

Briwax's Danish Oil is a blend of oils and resins which seal, feed and finish all varieties of wood. Can be applied with a cloth or brush. It is available in 4 different size tins.
Top Picks