Bulldog Tools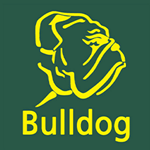 Bulldog Tools is a manufacturer of gardening and agricultural tools based in Wigan, England. Founded in 1780, Bulldog are one of the oldest surviving businesses in the Wigan area, and still operate from their original factory site. Today they are owned by the Rollins Group from Essex, who acquired Bulldog in 2004.

About The Products

Bulldog's products are manufactured to last. Their value is in their prolonged existence and that's why they believe it is worth making an investment in a tool that carries the Bulldog name.

Their solid forged spades and forks have heads made from a single piece of steel of a specification which results in exceptional strength with the flexibility to absorb all the pressure of hard work without distorting or breaking. The combination of the forged heads and naturally strong ash handles found in their Premier range ensures high levels of quality, performance and durability.
Top Picks