Caterpillar Safety Footwear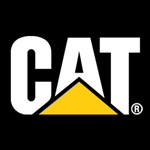 Throughout their almost 100 year history, Caterpillar have designed and manufactured heavy machinery for agriculture and the military as well as the construction industry, in which they are currently the world's largest maufacturer of specialist vehicles and machinery. Well known for their yellow painted caterpillar-tracked vehicles, the company also licenses and markets a range of safety footwear for use in hazardous environments.

About The Products

Caterpillar's safety footwear range encompasses highly robust, durable and waterproof solutions for challenging outdoor workplaces as well as lightweight and comfortable safety trainers and shoes for protection in indoor environments or summer weather.
Top Picks