Dr Martens Industrial Footwear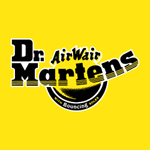 Dr Martens are a well known footwear manufacturer, whose iconic 1460 boots have remained in production ever since they were first introduced in 1960. The original Dr Martens was a doctor in the German army, who designed an air cushioned sole after injuring his ankle in a skiing accident and went into business selling a production model in the 1940s. Despite its German origins, the brand became intrinsically linked with the UK after the British shoe manufacturers R. Griggs bought patent rights to manufacture them in Northamptonshire, adding the distinctive yellow stitching around the sole and introducing the "Air Wair" trademark that would become as familiar in the workplace as it would to generations of subcultures and style movements.

About The Products

As well as the standard Dr Martens range of shoes and boots, which has long enjoyed a reputation for durability and long life, the Dr Martens Indutrial range was developed specifically for user safety and comfort in challening or hazardous environments. The Dr Martens Industrial range incorporates protective features like steel or composite toe caps and midsoles, alongside durable, rugged uppers and the trademark Dr Martens Air Wair bouncing soles, which are resistant to many workshop chemicals, fluids and solvents.
Top Picks