Earlex Steamers & Paint Sprayers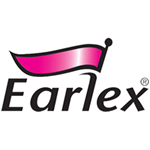 Earlex Limited were established in 1987 as a British manufacture of decorating power tools and power cleaning products for both professional and domestic use. In 1987 they launched the world's first DIY steam wall paper stripper.In 2013 Earlex joined the Wagner group of companies. Wagner are a leading global specialist in surface finishing technology.

Earlex decorating tools are innovative yet affordable and have proved especially succesful in the consumer sector.

About The Products

Earlex's products range from Paint strippers to Wallpaper strippers, steam cleaners and related accessories. Their Wall paper strippers are the fastest and easiest way to remove all types of wallpaper and Artex. They will not only save you time and effort but by using by using only water they are also cost effective whilst being environmentally friendly. Some of the Earlex wallpaper strippers are supplied with both a large and small steam plate to enable wallpaper to be stripped from difficult areas to access.

The Earlex SS77UKP is a semi pro stripper and is ideal for frequent decorators. With a 5 litre water capacity it has greater duration for larger areas and less refilling.

Earlex's paint sprayer uses the latest innovation in paint spraying with High volume, Low Pressure (HVLP) technology; this allows for quick and easy paint spraying that gives you a great finish every time. The HV3900UKP Backpack paint sprayer unit is an Ultimate spray station and is a revolutionary sprayer with a dynamic, easy to use gun and a 5 litre spray pack. Perfect for DIY enthusiast for use all around the home, outdoors and in the workshop.
Top Picks
Earlex SS77UKP Semi Pro Steam Wallpaper Stripper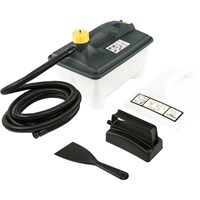 £57.95
Available to order
Earlex SC77 Steam Cleaning Kit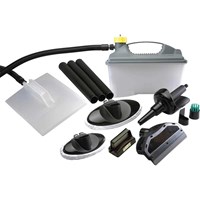 £46.95
Available to order
Earlex Steammaster Wallpaper Steamer and Stripper