Evolution Tool Store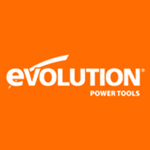 One of many tool companies to originate in the Sheffield area, Evolution were founded in 1992 and have since established divisions in America, Europe, Japan and China, with a distribution network in over 30 countries. Over the last 20 years they have gained worlwide recognition in both the professional and DIY markets, with a range that caters particularly to construction, steel fabrication and home improvement projects.

About The Products

Evolution are probably best known for their multi material circular saw blades which will cut through wood, steel and aluminium, but they also manufacture dedicated blades for optimum results in a range of different construction materials. They manufacture power tools as well as power tool accessories and currently split this product range into three main divisions: Evolution Steel for the steel fabrication industry, Evolution Build for the construction industry, and Evolution Project for the DIY market.
Top Picks
Evolution Aluminium Cutting Saw Blade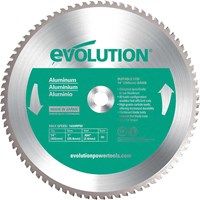 3 variants from
£44.95
In stock
Evolution Mild Steel Cutting Saw Blade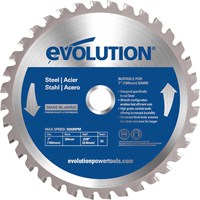 5 variants from
£40.95
In stock
Evolution Stainless Steel Cutting Saw Blade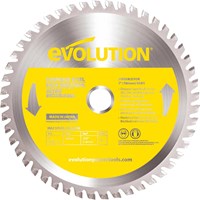 3 variants from
£58.95
In stock