Fisco Measuring Tools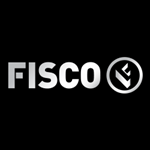 Fisco are world leaders in the design and development of measuring tools for the building, surveying and allied professional trades. Founded in 1940 during World War 2, they originally produced radio valve pins for the ministry of supply. After the war Fisco branched out into additional consumer and construction markets, manufacturing fasteners such as drawing pins and upholstery nails. In 1946 they also introduced their first tape measures, a product range which has gone on to become their primary speciality.

Since being acquired by the Hultafors group in 2008, Fisco have continued to produce innovative and high quality products, developing some of the world's most advanced technology for the production and inspection of precision measuring tools. They are at the cutting edge of tape technology and have developed the world's only high precision ink-jet tape printer for consistent precise alignment. Fisco's customer based approach to product development results in unique hand tools which are designed to offer user fiendly, practical and dependable results in the field. Two perfect examples are their BigT Tape and BigX Spirt level.

About The Products

Selling a wide range of measuring tools from pocket sized tape measures to long surveyors and road meters manufactured in either fibreglass or steel tape and coming in both EC class 2 and super accurate class, Fisco have an excellent reputation for accuracy and reliability. Fisco remain committed to British manufacturing and have joined the Made in Britain campaign which is designed to champion UK manufacturing and British brands.
Top Picks