FootPrint Tool Store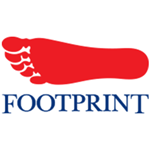 The original Footprint pipe wrench was invented in Sheffield in 1875, and is still manufactured in the Steel city to this day. The brand has achieved a global reputation for dependable hand tools made according to traditional standards of quality to ensure the highest standards. Footprint are proud to continue the legacy of Sheffield's manufacturing industry while providing high quality tools to end users such as builders, plumbers, decorators and woodworkers.

About The Products

The Footprint pipe wrench has been tried and tested by generations of professionals and has a reputation for moving pretty much anything that feels immovable. It is available in the original incarnation and with a thumbturn mechanism for easy one-handed adjustments. Footprint were also the first company to manufacture full length forgings of cold chisels and bolsters in the 1960s and these remain a popular part of their product line.
Top Picks