Gerber Tools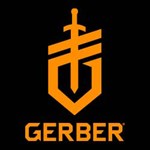 Described as the Thomas Edison of manufacturing, Joseph Gerber made a huge impact on American industry after arriving as an immigrant in 1940. He was awarded America's National Medal of Technology in 1994 for his pioneering computer automated manufacturing systems, and made contributions to a diverse range of fields including NASA's lunar landing mission. Gerber Tools started when he built some custom kitchen knives to send out as Christmas gifts to clients of his family's advertising company; after being asked if they were available for sale he founded Gerber Legendary Blades as a commercial venture.

These days more associated with military grade survival tools than cutlery, Gerber manufactures highly regarded knives, multi tools, axes, handsaws, machetes, headlamps, flashlights, survival kits and digging implements.

About The Products

Gerber are famous for the quality of their multi tools and the Gerber Suspension Multi Plier is a good place to start. This economical, robust and versatile workhorse is one of Gerber's best sellers and has proved popular with everyone from search & rescue teams to carpet fitters. We stock a range of Gerber Multi tools to suit a multitude of applications, from compact 5 function models up to the industrial strength Gerber Diesel series.

Outdoor users will find plenty of accompaniments to the Multi tools amongst Gerber's other product ranges, which include torches, folding shovels and the Gerber Gator series of axes. Extreme adventurers and reality TV contestants will also find plenty of survival tools in the Gerber Bear Grylls range, which includes a fire starter, canteen, head torch, knife sharpener and the Scout Essentials Survival Kit.

Top Picks