Kent & Stowe Tools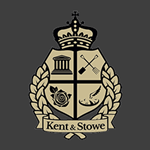 Kent & Stowe offer a complete range of garden hand tools, using materials such as Stainless Steel or Carbon Steel and a full compliment of top end cutting tools. Based upon the designs and drawings of garden tools from the 1800s, their range brings the traditional look with the modern benefits of manufacturing. All Kent & Stowe products have been designed in the UK with quality and unique points of difference at the forefront, offering strength, reliability, comfort, cosmetic appeal and functionality.

About The Products

Kent & Stowe offer unique benefits, including larger tread edges and extended shanks for strength and durability on their digging range, while their cutting range covers all types of pruning & cutting tasks and caters for everything from cut and hold for roses, to Swivel Secateurs to minimise repetitive hand strain.

Kent & Stowe's motto is " Built on Tradition and Crafted for Life".
Top Picks