Lindstrom Tools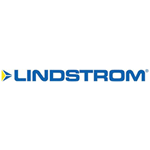 Lindstrom has developed and produced high-precision cutters and pliers since 1856, making them one of the oldest continuous producers of hand tools in existence today. They are responsible for developing, producing and marketing not only cutters and pliers, but a range of high precision tools including screwdrivers, tweezers, torque drivers and much more. They are known for high quality tools which offer a long lifetime. Lindstrom is now a separate business unit with SNA Europe. SNA Europe is the premier pan-European hand tool manufacturer, and part of Snap-On Incorporated.

About The Products

Most popular for their cuttings nippers and pliers, Lindstrom manufacture high performance ball bearing steel nippers and are well known for their durability and performance. Their 8160 Diagonal cutting nippers have an oval head and are produced from high performance ball bearing steel which is black oxidised for increased durability. They are ideal for wire harness work and standard printed circuit board assembly. The Micro-Bevel cut is designed to meet the requirements of the electronic assembly industry.

Lindstrom's 7890 Supreme Snipe Nose Pliers are a popular design and are produced from high performance tool steel. They have a screw joint that minimises friction and maximises alignment of cutting edges.
Top Picks