Milwaukee Tool Store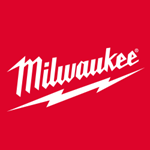 Almost literally rising from the ashes of A.H Peterson Manufacturing Co, Milwaukee Electric tool Corp was established in 1924 and took over production of Peterson's Hole Shooter after the former business was destroyed in a fire. The Hole Shooter was an early compact power drill that Petersen had designed for Henry Ford and at the time its one handed operation was a revolutionary concept. Emblazoning their commitment to electrical power firmly in their logo, Milwaukee's product range was soon bolstered by additional tools such as circular saws, sanders, grinders and hammer drills, but it was the invention of the andgle drill and the groundbreaking SAWZALL reciprocating saw at the dawn of the 1950s that truly established them as an innovative manufacturer in their own right. By the 1960s, Milwaukee were market leaders in the American power tool industry and continued to release iconic products like the Magnum pistol drill and Hole Hawg that would become indispensable to a new generation of users.

About The Products

Milwaukee's present day line up has a strong focus on cordless technology, and they release a wide variety of tools under the M12 and M18 lithium ion battery platforms alongside a selection of tools such as grinders, saws and SDS machines in 240v and 110v options.

The Milwaukee Sawzall reciprocating saw remains a standard fixture on many jobsites, and is available in corded and cordless options. They also manufacture a compact Hackzall which is ideal for precision applications and confined workspaces.

One of Milwaukee's most succesful products of recent times is not a power tool at all; the Fastback utility knife has inspired a dedicated user base since it was first introduced to the market a few years ago. A distinctive ergonomic design, the handle has an integrated wire cutter and houses a flip out blade which is ideal for quick one handed cuts.
Top Picks