Mitutoyo Measuring Tools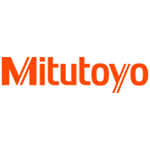 Mitutoyo are a Japanese manufacturer of precision measuring tools and equipment. Established in 1934, they have grown to become the world's premier supplier of metrology apparatus and operate in over 100 countries, with 10 production facilities and 5 calibration laboratories in Japan.

About The Products

Mitutoyo manufacture a huge range of precision measuring instruments for industry, science and commerce. At Tooled-up we stock a selection of their smaller measuring tools, including several options of Mitutoyo Vernier Caliper, a long established industry standard in the precision measuring field. Our best seller is the 500-196-30 Absolute Digimatic Vernier Caliper, a professional grade digital instrument at an affordable price. We also stock various other digital & non-digital Mitutoyo calipers along with other measuring tools like the 180-907 Combination Set.
Top Picks