Ryobi Tools Categories
↑ Browse the categories above to see all ↑
Ryobi Tools Top Picks
Ryobi Tools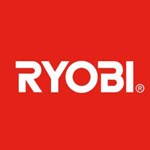 Ryobi was founded in 1943 as Ryobi Seisakusho Co LTD. They are a large Japanese supplier of electronic and automotive components, and the power tool wing of the business was established in 1968. These days they are part of the Techtronic group and operate a network of 12 manufacturing facilities around the globe.

About The Products

Ryobi specialise in power tools for the garden & DIY (consumer) market.

The ONE+ range, their 18v cordless platform, is packed full of solutions for numerous jobs around the home and garden, as well as catering to the requirements of dedicated woodworkers and creative DIYers. Batteries are cross compatible across the garden and DIY range, enabling users to power all their tools without having to purchase additional batteries and chargers.

Ryobi are one of the only manufacturers to provide tools which can be powered by either mains electricity or battery power; their Hybrid technology is found in some of their mowers, trimmers and blowers which allow the user to take advantage of the best of both formats.

Ryobi are well known for their outdoor power tools, and have an extensive selection of corded, cordless and petrol powered machinery to help keep your garden maintained all year round.