Skechers Work Footwear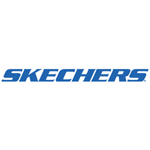 Skechers are an American footwear brand who were founded in 1992. They are most well known for their trainers and casual shoes but since their inception they have also produced utility boots for more industrial applications. The Skechers Work Footwear range includes all their heavy duty safety boots and safety shoes for working in hazardous environments as well as general purpose footwear for everyday use in non-hazardous workplaces.

About The Products

The Skechers Work Footwear range includes work shoes and work boots in men's and women's sizes. All products in the range are designed to deliver comfort as well as safety and durability no matter what field you work in.
Top Picks