Tracer Marking Tools Tool Store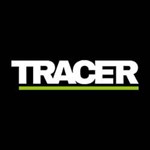 Tracer's Tagline is 'The Tradesman's Mark' and they are specialists in marking tools for the professional trades and for DIY use. Established in 2017, the range was designed to provide solutions to some of the common problems encountered when using pens and pencils in the construction industry. As a fairly young company, they have a small core range which can be expected to grow over the coming years.

About The Products

Tracer currently manufacture two main products: the Deep Hole Marking Pencil and the Deep Hole Marking Pen. Both tools are designed for increased ease of use when marking inside deep holes, for example through holes in joists or between fixtures and materials. Each model has a sturdy stainless steel shaft which provides increased length with optimum strength to protect the nib or leads against accidental impacts. Designed for versatility on the jobsite, the pen has a reversible thick/thin nib which is perfect for switching between marking construction materials to writing on plans and documents, while the pencil can be fitted with optional yellow leads for increased visibility on darker materials. Tracer also manufacture Site holsters which provide a convenient way to keep the Deep Hole Pen or Pencil close to hand while on site, as well as providing increased protection against the hazards of construction environments.

Top Picks