Van Vault Storage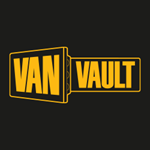 Launched in 1998, Van Vault prides itself in developing the most comprehensive choice of durable and innovative security solutions to deter the most intelligent thieves from stealing your tools. Van Vault has grown in the UK to become recognised as the leading mobile security container brand. From a Van Vault for fixed installation into a small van or tipper truck, to on-site security solutions. Van Vault is the first in-vehicle secure storage product tested and certified by Sold Secure and Secured by Design - the UK's official police preferred specification. A UK based manufacturer based in Nottingham, Van Vault believe that hard-working people have the right to know their tools are secure.

About The Products

Specifically designed to keep tools safe and protect again thieves. Van Vaults vehicle security storage boxes are fitted with a highly effective 70mm anti-pick, anti-drill and anti-rust stainless steel disc lock. Positioned deep within the body of the drawer, protected by a hardened steel plate. These storage boxes are manufactured to be fitted into the inside of your vehicle so you can keep your tools safe and secure going from job to job.

Van Vault's On Site storage boxes are designed to store and secure your tools day and night on site. They are heavy-duty and are powder coated with a 2-point locking system to keep thieves out. The bottom of the on-site boxes has enlarged fork skids allowing easy loading access for pallet trucks and forklifts making it easier for you to transport your tools and box from site to your vehicle. Made from 2.5mm sheet steel construction with fully phosphated anti-corrosion protection with gas strut support arms for a soft open and close action of the lid.

Van Vaults Roof Tubes are designed for secure transportation and storage of copper, waste and other pipes. These pipes hold up to 100m of copper in 34 x 3m lengths.
Top Picks