Vitrex Tools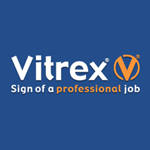 Established in 1939 by Gaston Florin, Vitrex initially developed a range of hand tools during the World War 2. The first plastic DIY products to be sold under the Vitrex brand were launched during the 1950's and they soon became established as a leading brand in the emerging DIY consumer market.

Vitrex was acquired by Q.E.P in 2004 and as part of the leading worldwide manufacturer and supplier of tiling equipment, flooring, tools and accessories, Vitrex is now better placed than ever to fulfil its longstanding aim to design, manufacture and distribute professional quality products at affordable prices.

Today Vitrex is an established and recognised supplier to the very best home centres and distributors in the UK and has been at the forefront of the home development market for more than 70 Years.

About The Products

Manufacturing a wide range of products from tiling tools, tile cutters and squares to personal safety equipment, Vitrex aim to provide you with second-to-none products to ensure a perfect finish on all projects. One of their most popular ranges are the Power Pro Bridge Tile Saws. Their Versatile Power Pro 900 wet bridge radial tile saw is a oversized 'bench style' slotted aluminium cutting table with integral drainage and thermal overload protection to prevent overheating.

Vitrex hand held cutters and Scorers are also a popular product; made to heavy duty specifications, they are manufactured from drop-forged steel with plastic handle grips for extra comfort. Their 101490 heavy duty tile cutter has a tungsten carbide wheel for scoring and snapping ceramic tiles up to 10mm thick - these are suitable for straight and freehand cuts.
Top Picks