Yale Security Products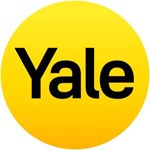 Yale is part of the ASSA ABLOY group, the global leader in door opening solutions. As one of the oldest international brands in their sector, Yale is among the best known and most respected names in the lock industry with millions of users worldwide. Established in 1840, company founder Linus Yale began by designing and manufacturing a series of specialist high security bank locks at his lock shop in New York. Yale's designs were further expanded and developed by his son, Linus Yale Junior, and the company diversified into a range of key, dial and combination locks. In the early 20th century the company expanded worldwide, and a number of subsequent purchases, acquisition and joint ventures made Yale locks well-known worldwide.

Filing several patents for new technologies over the course of the company's history, one of the most important inventions credited to Linus Yale Junior is the Yale Cylinder lock, which transformed the industry upon its debut in the 1860s.

About The Products

Yale manufactures a wide range of security solutions including mechanical locks, alarms, digital locks and much more. Their Mechanical locks are a range of industrial products which include British standard night latches, cylinders and mortice locks. Yale's wide range of padlocks are separated into classes depending on application: commercial padlocks, maximum security steel, high security steel, and weather and laminated padlocks, combination, travel and brass padlocks. Their Y125 Laminated Weatherproof and laminated padlock is a high security lock offering great protection for outdoor applications. It has a steel body zinc plated finish and a double ball locking mechanism for added security.

Yale combination padlocks come in a range of sizes and are offered in brass or aluminium as standard. They are available in 3 dial and 5 dial combinations.
Top Picks