Handles for Grinders
Sorry, there are currently no items available in this category. We are currently working to bring you this range of products so please check back again soon.
In the meantime please browse our website using one of the links below :
Browsing Suggestions
If you still can't find what you are looking for try browsing by category using the Browse Tools link at the top of the page.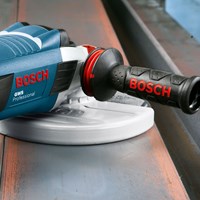 Grinding Handles Information
We stock a small selection of
grinder handles
which are suitable for many angle grinders and similar machines. Before ordering a new handle, make sure you have identified the correct thread size for your machine to ensure it will fit. As well as standard replacement handles for lost or damaged components, you can also find anti-vibration
grinder handles
which are designed to provide increased user comfort, especially during periods of extended use.