Job Site Radios

Job site Radios Information
Whether run off power tool batteries, mains power or a combination of both, professional job site radios & speakers from Bosch, DeWalt & Makita provide portable audio entertainment packaged in a robust housing designed to withstand the knocks, impacts and exposure to dust and grime commonly encountered in construction site environments. We also stock radios and speakers from Ryobi and the Bosch DIY range which use lithium ion batteries from their power tool ranges and are perfect for listening to music outdoors during leisure time or while working in the garden.
Makita DMR110 18v DAB+ Job Site Radio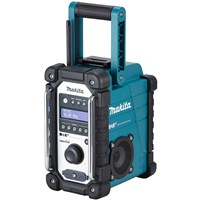 Makita DMR115 LXT Cordless DAB+ Bluetooth Job Site Radio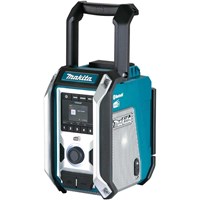 Loading...
End of content
Error - No more pages to load