Magnetic Pick Up Tools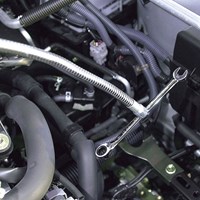 Magnetic Pick Up Tools Information
If you're working on automotive repairs or around other complex machinery, dropped tools, fasteners and other objects can often be extremely hard to retrieve if they fall into an awkwardly recessed location.
Magnetic pick up tools
provide a simple solution for lifting metallic items out of any nooks or crannies they have fallen into, and many are equipped with mirrors or LED lights to help locate them. If you're working in an environment where this is proving to be an issue, a
magnetic parts storage tray
is an ideal storage solution for small metallic parts to help prevent them from getting lost or dropped.
As well as compact handheld pick up tools, we also stock magnetic rollers or sweepers which are designed for cleaning up swarf, chips and similar metallic debris. Loading...
End of content
Error - No more pages to load