SDS Plus Drill Bits
SDS Plus Bits Information
SDS Plus Bits
are designed solely for use with SDS Plus machines, although both machines and accessories are commonly referred to as simply "SDS" (the "Plus" designation refers to a minor design upgrade introduced soon after the introduction of the SDS system in the 1970s). They are not compatible with the larger SDS Max machines unless used in conjunction with an adaptor. SDS drills are specialized hammer drills and for this reason it is rare to find any SDS shank accessories designed for drilling into wood or metal; standard SDS Plus drill bits are made for drilling into tough materials like concrete, rock and masonry. SDS machines typically include a hammer only, or rotary stop mode, which also enables them to be used with SDS Plus chisels for light duty demolition tasks or specialist applications like channeling or mortar raking.
Filter Options

Price Range

Brand

Diameter

Length

Set
Makita Nemesis II SDS Masonry Hammer Drill Bit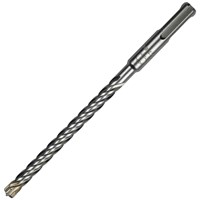 73 variants from
£4.95
In stock
(2 matches)
DeWalt Extreme 2 SDS Plus Masonry Drill Bit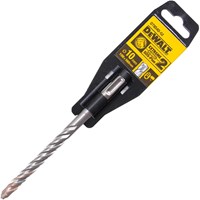 107 variants from
£2.49
In stock
(2 matches) Loading...
End of content
Error - No more pages to load