The Handy Warranty

The Handy are a Wiltshire based supplier of garden machinery including log splitters, garden shredders, seed and salt spreaders, lawncare tools, garden carts, wheelbarrows and trolleys. Their range is intended for domestic users and covers a wide range of outdoor applications at a competitive price point. They maintain a catalogue of spare parts which helps to ensure long term usability and enables repairs to be carried out quickly and easily.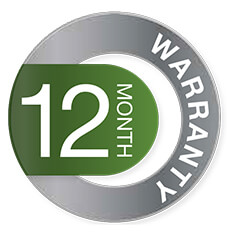 All Handy Petrol and Electric products purchased after 1st January 2020 come with a 24 month domestic warranty. All other Handy products are supplied with a 12 month domestic warranty.

For guidance on any issues with your warranty, please call The Handy's warranty help line number first on 01793 833007

Certain items and components are considered consumable and are not covered by warranty. This includes, for example, lawnmower blades and grass trimmer line.

This is a manufacturer backed warranty at the discretion of, and subject to an inspection by, the manufacturer within the terms and conditions of fair wear and tear and correct usage of the tool. Damage caused by accident, misuse and unauthorized repair or modification is not covered.

You can find the Handy Warranty Home Page here: Warranty Submissions
Technical Questions
For any technical enquiries call The Handy direct on 01793 833007
I Have an Issue with My Handy Tool
We will exchange or refund within the first 30 days if a manufacturers fault is found. This is subject to a manufacturer's inspection & authorisation, and please note you must contact Handy in the first instance – this enables them to run through a few basic diagnostic checks to verify the issue and ascertain if the tool needs to be returned to a service centre or can be fixed with a user-replaceable part. If your tool develops a fault thereafter or during its extended warranty period, you must go through the manufacturers repair procedure using the contact details on this page.

In the event of an issue with an individual component please contact The Handy directly for Assistance.
Contact Details
The Handy
Murdock Road,
Swindon,
SN3 5HY


Telephone: 01793 833007 (Monday – Friday)