Toggle Clamps
Toggle Clamps Information
Toggle Clamps
are designed to be bolted down to a worksurface for permanent or semi-permanent installation, and they are commonly used in production environments for setting up jigs and workstations where the same process needs to be repeated on a regular basis. The toggle is typically actuated by a lever on the end of the clamp for quick and easy operation, enabling a workpiece to be clamped down or released in a matter of seconds, and they come in a variety of configurations which allow them to be set up according to the particular process at hand, as well as the type of worksurface they are being attached to.
Bessey STC-VH Vertical Toggle Clamp With Horizontal Base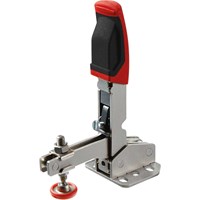 2 variants from
£28.95
In stock
(1 match)
Bessey STC-HH Self Adjusting Horizontal Toggle Clamp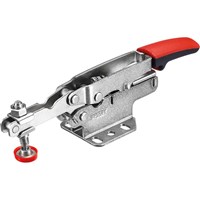 3 variants from
£25.95
In stock
(1 match) Loading...
End of content
Error - No more pages to load