Bosch DIY Tools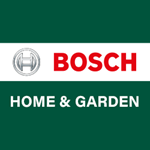 Bosch manufacture two core ranges of power tools: Blue (professional) and Green (Garden/DIY). The DIY range offers all the essential tools for the homeowner or hobbyist at an entry level price point. World renowned for their performance and reliability, these machines represent one of the most trusted brands in home improvement & DIY. What's more, the Bosch Green Cordless lithium ion platform (Power4All) is cross-compatible between DIY and Garden tools, meaning you only need one battery and charger to power a huge range of cordless tools, which are often available as body only machines to save you unnecessary expenditure.

About The Products

If you're looking for cordless freedom along with the power to complete demanding tasks, the Bosch DIY 18v lithium ion platform is a good place to start. Covering everything from sanders, jigsaws, sabre saws and circular saws to combi drills and the proprietary Bosch Uneo SDS Quick System, this platform is additionally compatible with powerful garden essentials such as hedge trimmers, grass strimmers and leaf blowers.

Oscillating multitools have exploded in popularity recently, and the Bosch PMF series represents one of the most comprehensive ranges available. Available in cordless and corded variants, these handy little machines are indispensable for precision work in a multitude of applications. A wide selection of accessories enables PMF multitools to be adapted to tasks including sawing, cutting, routing, sanding and scraping.

Bosch pressure washers also represent a large corner of the DIY product range. Available in a variety of sizes and configurations to suit every user, they are perfect for high pressure washing of courtyards, patios and driveways, as well as achieving a deep, sparkling clean on cars and bikes.
Top Picks