Featured Categories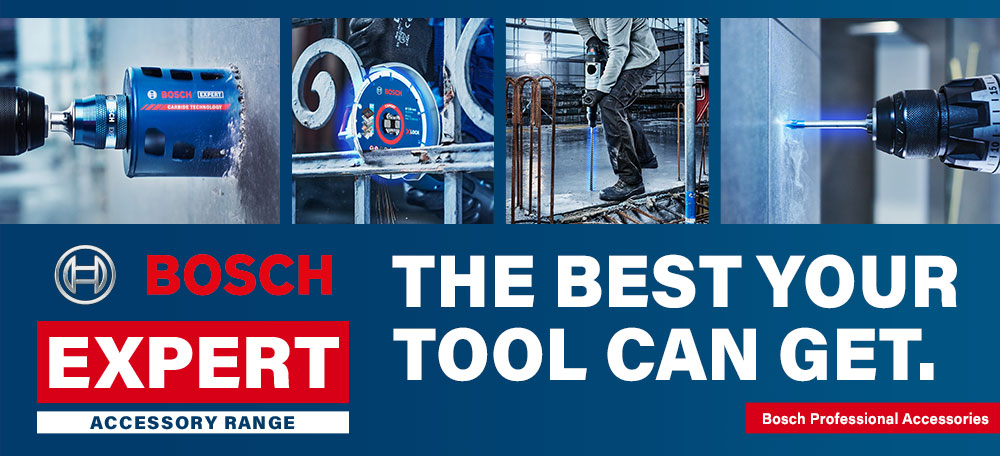 Bosch Blue Tools represent the professional arm of the German engineering firm's power tools division. Designed to survive intensive use in jobsite environments and deliver the consistent performance that professional users depend on, the Bosch Professional Tools catalogue is huge, containing everything from everyday workhorses to highly specialised machines and accessories.

About The Products

Bosh Professional 12v Cordless Tools comprise one of the most popular compact professional battery platforms on the market. Bosch 12v Drills are extremely portable and ideal for use in tight spaces, and the range also includes tools like Jigsaws, Circular Saws, Planers and Routers.

Bosch Professional 18v Cordless Tools make up the main range of cordless Bosch Professional Tools, occupying the middle ground between power and portability that makes them perfect for everyday use.

Bosch Professional 36v Cordless Tools are heavy duty machines which are designed to deliver powerful performance while retaining cordless freedom.

Aside from the three Bosch Blue battery platforms, you can also get plenty of Bosch Professional Tools which run on 240v mains or 110v electric supplies.

Bosch Professional Accessories are just about an industry standard for many applications and we stock all the best sellers such as Bosch Jigsaw Blades and Bosch SDS Drill Bits.