Led Lenser Torches Categories
↑ Browse the categories above to see all ↑
Led Lenser Torches Top Picks
Led Lenser Torches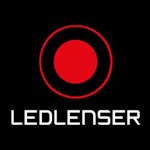 German manufacturers LED Lenser are among the world's leading manufacturers of torches & lighting solutions, renowned for the outstanding quality of their efficient, precision engineered designs. High quality materials ensure that LED Lenser Torches are exceptionally robust & lightweight, including casings constructed from aircraft grade aluminium or temperature resistant polycarbonate and battery contacts made from hard plated gold. Moreover, a range of innovative features & enhancements give LED Lenser Torches an edge over the competition; their advanced focus system is the only focus system on the market to distribute light homogenously across the beam at every stage of focus, their smart light technology utilises an intelligent micro-processor to deliver a multitude of light programs, light functions & energy levels and their floating charge system magnetically suspends the torch during charging, ready for immediate use.

About The Products

LED Lenser Head Torches represent a popular range of hands free lighting solutions and are available in a variety of sizes and configurations to meet different users' requirements. Small, unobtrusive models are ideal for night-time reading or for jogging in poor light, while larger models offer increased power and runtime, making them ideal for industrial users like engineers and maintenance workers.

Providing handy pocket sized lighting solutions designed to fit on a keychain, LED Lenser Keyring Torches are also perfect for toolboxes, gloveboxes and kitchen drawers. Manufactured with the same commitment to quality materials and construction as the rest of the range, these economical little torches are brilliant for keeping close to hand for whenever you might need them.

LED Lenser Hand Torches include basic models suitable for everyday use as well as tough, rugged and full featured designs for demanding users. These LED Lenser Torches are split into ranges according to application, including the P (Professional) series, T (Tactical) series, and X (Extreme) series. For users looking for a simple, good quality flashlight, ranges like the Ledlites series supply LED Lenser performance without any bells or whistles, making them highly affordable torches which are ideal for general household use.