Liberon Wood Care Products Categories
↑ Browse the categories above to see all ↑
Liberon Wood Care Products Top Picks
Liberon Wood Care Products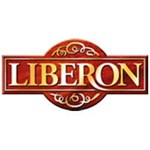 Liberon were established in the 19th century and are traditionally recognised as a premium wood care brand for antique restoration and specialised furniture care. They aim to provide the best natural waxes, polishes and materials demanded by specialist restorers and those in the wood-care field. Today Liberon ranges cover 4 main areas: furniture, flooring, oils and garden, with a range of products to suit all types of home from the ultra modern to the traditional.

Since 1957 innovation has been driving force behind the brand's product development. Almost 60 years ago, Liberon designed the first ever wooden floor varnish and today they are developing products that help combat noise, eliminate pollution or protect your home from weather damage. All V33 products are designed to meet current regulations and subjected to laboratory tests to make sure they are completely safe for you and your environment.

About The Products

Liberon manufacture products for indoor flooring, decking and exterior timber, metal treatments and furniture and interior woodwork. From their indoor range they have Varnish, sealer, wax and cleaner for stone, wood and laminate flooring. Liberons Wood floor reviver protects the life of varnished and pre-varnished floors and masks minor scratches or marks, drying in 30 minutes to provide you with the best outcome with minimum inconvenience.

Liberons outdoor products from their exterior decking range are some of the most popular for keeping your decking looking and feeling better for longer. These products penetrate deep in to the wood to prevent water and UV damage and guarantee long-lasting protection against weathering.

Their demanding Decking Oil protects most types of timber decking and contains UV filters to prevent fading, revives weathered and greying decking and enhances the natural beauty of timber. It is ideal for use on fences, sheds and hot tubs.