Makita Tool Store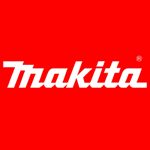 Originating in 1915 as a small motor repair shop in the port city of Nagoya, Makita now owns a global network of ten manufacturing and assembly plants and enjoys worldwide recognition as one of the best selling professional power tool brands. Their Telford manufacturing plant is the only full-production facility for power tools in the UK and has been responsible for the construction of many of Makita's top of the line ranges since 1991. An ISO 9001 certified company, Makita subject each machine to extensive quality control tests and make use of premium grade materials and manufacturing processes to ensure consistent high performance across their product ranges.

About The Products

From petrol power plants such as the MM4 Makita Mini 4 Stroke engine to the LXT and CXT lithium ion battery ranges, Makita manufacture power tools for a wide range of applications. Well established amongst the construction industry for decades, the acquisition of Dolmar in 1991 has contributed to an additionally strong line in outdoor and forestry power tools.

Makita were an early adopter of lithium ion technology and offer a huge variety of cordless tools. The 18v range includes many jobsite staples such as cordless combi drills, impact drivers, jigsaws and rotary hammers.

Makita's research & development centre also works continually to improve tool ergonomics and user safety. AVT Anti Vibration Technology is a celebrated harm reduction feature found in many of their heavy duty industrial and demolition machines, while the SJS Super Joint System helps to reduce vibration when using handheld grinders. An extensive range of dust management solutions covers accessories for individual tools as well as vacuum cleaners and dedicated M & L class extractors.
Top Picks